Incest is Latest Trend in Porn
September 22, 2016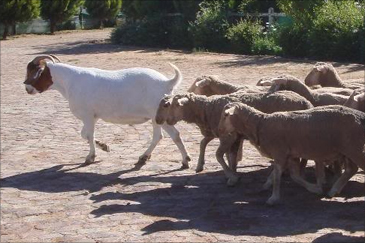 We underestimate the power of porn.
The biggest porn site XVideos alone had more than
580 million visits in December, 2015.
That's over one billion visits per month just
for the top three sites - on desktop only.
Add in mobile and some of the most popular sites
get as many as 100 million visits per day.*

Clearly porn is a potent force for social subversion.
"In my heart I believe 'they' are trying to normalize incest through repetition. Porn addicts like myself have it rubbed in our faces everyday."
by Z
(henrymakow.com)
I've been reading your articles for years. My name is Z, I'm a 29 year old programmer from the Emirates. Please feel free to fix the English/grammar, and use this on your site if you feel it could be beneficial.
Background
I am a porn addict. Because of this filthy addiction, I watch porn, sometimes several times a day, and I am bombarded with hundreds of thumbnails featuring stills and descriptions of increasingly obscene acts. I don't know how else to say it, but I feel my soul is damaged after every session.
I used to be a raging alcoholic (I've been sober for over two years), and there are a lot of similarities between the two addictions. The need for a fix is overwhelming after just a few hours; both addictions result in feelings of guilt and depression; and both have had a destructive effect on my marriage.
I fear the negative effects of a porn addiction aren't fully known as we are the first generation to have had porn on demand. It's so readily available that the number of addicts must be immense. The good news is, this addiction can be tackled. While most of my friends admit to watching too much porn, one of them claims to have stopped months ago, and I pray I can too.
Social engineering in porn?
I don't know whether this has been written about, but the volume of visitors to porn sites means they can be effective tools for indoctrination. I believe the world's top porn sites are even more sinister than we give them credit for. I believe that by injecting specific thumbnails on their home pages, These sites have been promoting things like homosexuality, cuckold, for lack of a better term, the 'race mixing agenda',
as you explained here.
What is surprising to me is that they are now promoting incest.
Incest
Here is an example. Wednesday 21 September. I clicked on Xvideos, which is considered to be the biggest porn site in the world. On their homepage is a selection of 40 videos (on an iPad), displayed as thumbnails. Each thumbnail comes with a short description of the video. Out of 40 thumbnail descriptions, four are promoting incest. The descriptions are as follows:
Xvideos
1) Kylie Quinn - Step Sister f*cker.
2) 4747214 Giving His sister The Creampie She Wanted !
3) Super horny step sister drains her step brothers balls
4) Mom Drains Her Sons Balls Of Cum
It seems incest is a thing now. It is unclear who writes the titles to these videos, (it could be the people sending them to Xvideos, or editors). I doubt that any of these videos contain real incest but surely a website which reportedly had 580 million hits *- on desktop computers only, not counting mobile devices, in December 2015 -could fix this incest trend if they wanted to. I also checked the world's second biggest site, and this is what I found:
Pornhub
Wednesday 21 September. Homepage shows a selection of 32 videos/descriptions.
Here are some of the descriptions:
1) Step-mom teach step-son to f*ck her *ss
2) Caught my black step sister masturbating in mom's room
3) Milf Brandi Love f*cked by her son
4) Mom walked in while I was f*cking my step sister
Conclusion
In my heart I believe 'they' are trying to normalize incest through repetition. Porn addicts like myself have it rubbed in our faces everyday. If we were in any doubt that dark forces are working against us, surely this is proof. At times when my faith in God is shaken and I don't feel His presence, I just look at the world around me, and there can be no doubt that satan and his agents are hard at work. Ironically, witnessing the work of satan reinforces my faith in God. There can be no satan without God.
Related-
Makow Comment- Apart from this latest twist, porn generally has a pernicious influence as "Z" can personally testify.
First Comment-
I hope this isn't considered spam advertising or anything, but I can provide some useful links to programs that can combat porn for anyone out there suffering from this and wanting to quit.
https://www.youtube.com/watch?v=AMmOAd2FVrE - This video briefly explains how pornography is, in fact, a weapon to destroy people's lives.
http://www.opendns.com - OpenDNS lets you configure your router's DNS settings in a way where you can also block entire categories of sites from your router. This lets you block all porn sites from all devices in your home that can connect to the net. It also helps if you have another person in the house who can hold on to the password so that you're completely unable to alter it.
http://www.crystaloffice.com/winlock/ - Winlock will lock certain Windows features so that more tech-savvy computer users can't bypass standard web-filtering software by merely disabling them in the device manager or in booting up with safe mode.
http://veridium.net/ - Homeguard is probably the best internet filtering tool out there. Very thorough and customizeable.
http://www.yourbrainonporn.com and https://www.nofap.com/ are also great tools for learning to manage this problem.
If only the west were more like Russia. I recently read that Putin banned all free streaming porn sites from the entire country specifically because they've finally begun to realize how extremely harmful and damaging that free infinite 24/7 access to hardcore porn is on a society. I'm not a Putin-worshiper like a lot of people in alternative media circles, but nevertheless he's done some decent things. In many ways Western culture is an embarrassment compared to Russia these days.