Hollywood Makes "Objective" Movie about an Ex-Gay
August 16, 2017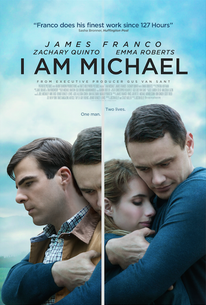 Movie
"I am Michael"
is based
on the true story of
Michael Glatze,
a prominent gay youth leader who gave up homosexuality
in 2007 to marry a woman and become a Christian pastor.
This movie wasn't made by a church!

But it wasn't made by Jews either.
by Henry Makow Ph.D.

I couldn't believe my eyes.
I was watching a Hollywood movie that depicted ordinary life as we know it. It was about a man who
has a spiritual awakening after
experiencing
a health scare. He becomes
concerned with death, the meaning of life, and God.
This man has an inner life, a soul, something about as rare in Hollywood movies as an albino moose.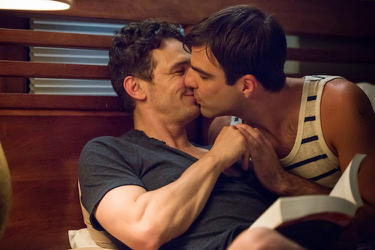 (left, James Franco and Zachary Quinto play gay lovers.)
But there's more! the movie
depicts
a controversial subject --homosexuality -- as if there might be two sides to the story. It wasn't the (((Communist))) agitprop we normally see -- such as Milk, (2008) the movie about the martyred gay San Francisco Mayor Harvey Milk.
I am Michael producer and star James Franco explained their approach:
"We were going to have a very even-handed, non-judgmental approach, but we also had to say to ourselves, 'We're not telling this story just to make Michael happy, we're telling the story to get both sides.' The best we could do was say to him, 'We have good intentions. We're not going to crucify or judge you but we also need to tell the story from the other side as well as the side you're on now.'"
OBJECTIVITY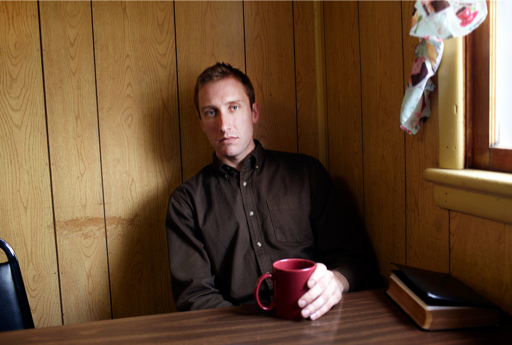 (left, Michael Glatze in 2011. He is now 42.)
The movie's "objectivity" is both a strength and weakness. One critic wrote: "
Mr. Franco broods and puzzles and vacillates. But he often seems abandoned by a director whose approach is so noncommittal and dramatically limp that it strands the actor, and his character, in a bland purgatory of conflicting motivations."
"I am Michael"
portrays both gays and Christians in a fairly empathetic way. I would have preferred a
more realistic view
of homosexuality
, as reflected in
Michael Glatze's statement
s:
"Homosexuality is a cage in which you are trapped in an endless cycle of constantly wanting more -- sexually -- that you can never actually receive, constantly full of
emptiness
, trying to justify your twisted actions by politics and 'feel good' language."
"God loves you more than any dude will ever love you. Don't put your faith in some man, some flesh. That's what we do when we're stuck in the gay identity, when we're stuck in that cave. We go from guy to guy, looking for someone to love us and make us feel O.K., but God is so much better than all the other masters out there."
"I don't see people as gay anymore.... God creates us heterosexual. We may get other ideas in our head about what we are, and I certainly did, but that doesn't mean they're the truth."
But, it is hard enough to make an objective movie about homosexuality today, let alone one which is openly critical. This one bombed despite being well executed, despite leaving out strong statements like the ones just quoted. It goes against the current.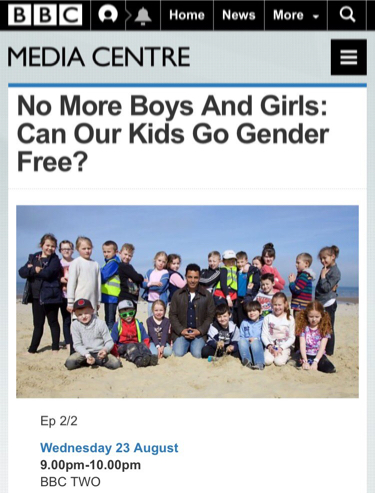 We live in a sexual tyranny where natural biological differences are denied. Pre-puberty children are taught to question their gender, and offered transgender hormone suppressants. They are encouraged to experiment with homosexuality.
The gender-confused are prohibited by law from seeking therapy. The nuclear family is the red blood cell of society. Illuminati social engineers intend to sabotage society by destroying the family.
Cabalist Hollywood diverts us from reality and immerses us in social engineering, fantasy, porn, violence, nihilism and the occult. We are actively being inducted into a satanic cult, Cabalist Judaism.
A satanic cult controls and exploits its subjects by making them sick.
I'd like to see films become art again, and depict the pressing issues of our day with honesty and integrity.
I am Michael
is a good beginning. It made me feel more human. A movie hasn't done that in a while.