Last Heterosexual White Man Standing
October 25, 2017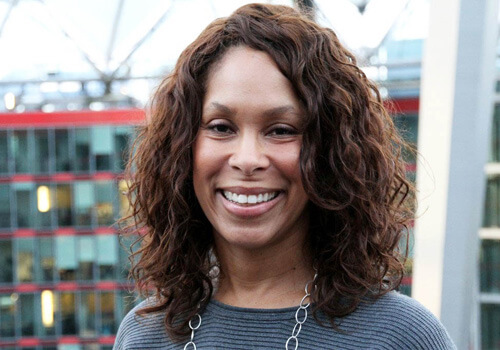 (l. Channing Dungey, 48, Chief of ABC Entertainment, the woman nominally
responsible for canceling the last TV sitcom that didn't pander to liberals, feminists, minorities, trannies,
and gays. Masonic Jewish bankers advance minorities who will subsequently do their bidding.)
Diversity is code for suppressing white heterosexual Christian culture in America.
The significance of ABC's cancellation of Tim Allen's "Last Man Standing"
last May cannot be underestimated. Cutting off cultural expression is
the spiritual equivalent of cutting off air and food. It is a gradual process of genocide.
"Stunned and blindsided by the network I called home for the last six years," Allen tweeted in

May

after his comedy was pulled after six seasons. His suggestion that his conservative politics played into the decision took off when picked up by conservative radio and TV news commentators, in the absence of another credible explanation from the network. The surprise pull was a

head-scratcher

, given that the blue-collar sitcom was ABC's second

most-watched

comedy in its most recent season, with 8.1 million viewers in Live +7, only behind flagship Modern Family [which includes a gay couple] (8.7 million). "
"Politics had absolutely nothing to do with it," Channing Dungey told TV critics, insisting the network's schedule is populated with actors who have "different points of view" politically. Allen was a "valuable" member "of the ABC Family and has been a long time." Dungey's explanation for the cancellation is that
Last Man Standing
"came up to the end" of its pact and the network "unfortunately was not able to create room for it" on the schedule, which she called "disappointing."
In an interview with Jimmy Kimmel, Tim Allen said, "you've gotta be real careful" in Hollywood when espousing a conservative viewpoint.
"You get beat up if you don't believe what everybody believes. This is like '30s Germany".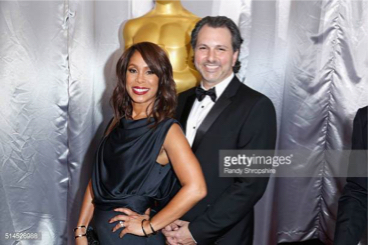 (Dungey with husband Scott Power)
"I don't know what happened. If you're not part of the group, 'You know what we believe is right,' I go, 'Well, I might have a problem with that.' I'm a comedian, I like going on both sides," he added.
Former Gov. of Arkansas Mike Huckabee previously said that he suspects a "liberal social agenda" could have played a part in the show's cancellation.
"That's understandable: it's just about the only show in prime time that presents a conservative point of view without attacking it and makes fun of PC liberals," Huckabee said.
Despite 400,000 people signing a petition, ABC did not change its mind and the show is now officially dead.
Allen is back doing stand-up.
When ABC abruptly canceled his hit sitcom "Last Man Standing," Tim Allen took to Twitter to voice his shock: "Stunned and blindsided by the network I called home for the last six years."
"It tore me up," recalled Allen, his voice still raw with emotion months later. "Every aspect of (that show), everything about it, I loved. I was grateful every day."
Allen, 64, is best known to audiences as cocky everyman Tim "The Tool Man" Taylor on hit ABC sitcom "Home Improvement." (He's also the affable star of "The Santa Clause" movies and the "Toy Story" franchise.)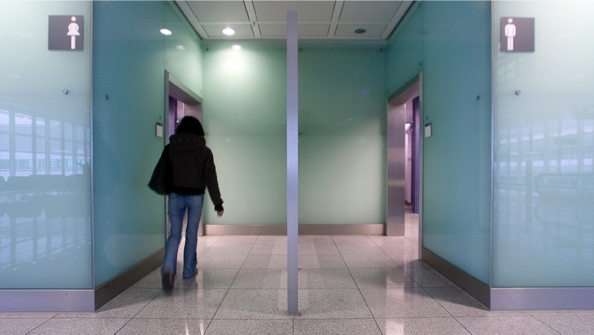 ("There's nothing more dangerous than a likable Conservative," says Allen)
But ABC's "Last Man Standing" -- about a tradition-minded marketing director at a chain of sporting goods stores who occasionally clashes with his wife and three daughters -- pushed Allen's popular on-screen persona as a red-blooded American male obsessed with sports, cars, and power tools even further.
"Last Man Standing (sic) is one of the only shows on broadcast television ... that is not constantly shoving liberal ideals down the throats of the viewers. And sadly, that is likely the real reason the show has been canceled," wrote the author of a Change.org petition calling for the network to renew the sitcom. (Although the petition has garnered more than 410,000 supporters, ABC, NBC and CMT have all passed on picking up the show.)
Allen, who brings his stand-up act to Chumash Casino Resort in Santa Ynez on Sept. 29, recently chatted with The Tribune about the show, politics and President Donald Trump.
Q: Why did the cancellation of "Last Man Standing" come as such a shock?
A: This news was right in the middle of us re-upping everybody because it was the strongest year we've had. We had a full tank of scripts. ... They told us quite late in the game. They waited until the last minute.
(The timing) seemed mean. It probably wasn't, but it just felt mean. It gave anybody on my staff little or no time to find another job. It gave me little or no time to book (other gigs) ... I think they could have told us earlier. They could have told us, "This will be your last year, so let's wrap it up." A sudden death like this was a little hard to take, a little hard to process.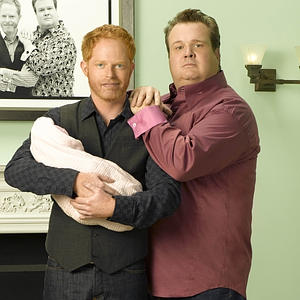 (Not canceled, Modern Family.)
Q: Do you think politics played a role in the decision to cancel "Last Man Standing"?
A: There's no way that you'd ever get anybody who made the decision to cop to that. It's all conjecture. ... I can tell you that everything about this television show (that), from my point of view, was important to the television network that had it, they dismissed.
The fan base, they dismissed. The fact that it showed a great diversity of thought and entertainment, they dismissed. That didn't seem to matter. ... I think they made a terrible mistake with a very creative project. It could have done so many things.
Q: Why do you feel fans really connected with the show?
A: We treated religion with respect. We treated the family with respect ...
People go to church, you know, and we did church stuff. We did stuff about sitting down and having a meal as a family. But we didn't make a (big) deal about it. ... We tried to respect and honor some values that seem to be beleaguered.
Q: Do you feel there's a segment of the American population that Hollywood has ignored or forgotten?
A: I know they ignore them! Just watch what's on TV. Look at the crop of television shows coming out and tell me who they're trying to interest. It's a very small group that thinks it knows what's best for the rest of us. ...
There's a huge fan base of people out there that don't need to have opinions shoved down their throat. They have their own opinions ...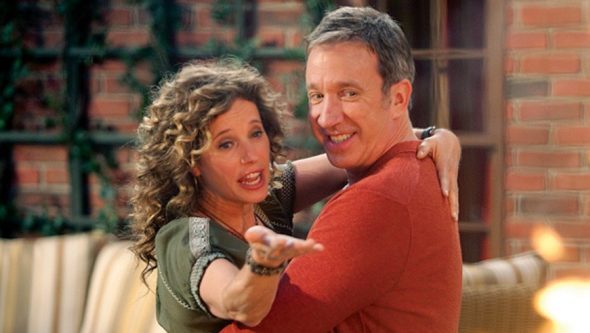 (left, Allen & co-star Nancy Travis)
In "Last Man Standing," the opinions were asked for and discussed -- but the whole level of the way the family lived was not an opinion. It was just respectful of a basic perspective - eating, drinking, living. The couple loved each other. They weren't bickering all the time.
(The show) wasn't constantly trying to have the small segments of the world dictate what the big segments are thinking.
Q: Do you see yourself as a voice for that ignored segment of the population?
A: No. I'm more of an anarchist. I don't like people telling me what to do, what to think, or how to behave.
------
Makow Comment-
After Hillary Clinton's ignominious defeat last November, the Communist (George Soros) branch of the Illuminati have doubled down and
essentially excommunicated Middle America.
We see this in the media's hysterical, irrational authoritarian behavior, in the NFL's taking the knee, and in the cancellation of this popular TV show. It's as if a switch has been pulled and they declared half the US population
persona non grata
("deplorable.") You know where such dehumanization leads. We see it in the attack on "white privilege" and culture in universities and park monuments, in migration and in phony false flag terror. Communists are the enemies of all people who want to be masters in their own house.
As I explained here
, US TV has for decades been controlled by gays and Masonic Jews determined to make their "outsider" status in society
the desirable norm. The appropriately named "Last Man Standing" was the last show that affirmed this norm which is slated for annihilation.
First Comment from Ken Adachi
I found all of the comments posted to be spot on. If I was raising young children today, there is no way I would let them watch that "Sewer Pipe hooked directly into the home" We stopped watching broadcast TV when they turned off the analog transmitters in 2009. Who could watch those disgusting "reality shows" for more than 5 minutes? They ranged from people getting into a glass coffin filled with worms to watching maladjusted idiots act out their shallow lives with cameras rolling. I could only watch educational programs on PBS because everything else, including the news or phonies like Charlie Rose or political propaganda shows were just too annoying to sit through. Sitcoms had long ago devolved into absolute garbage (I couldn't imagine myself watching ONE MINUTE of homosexual degenerates prancing around in a sitcom devoted to showcasing their perverted lives). As the degradation accelerated from the 1970s into the 1980s, the white man's family was now represented by "All in the Family," while the upstanding and virtuous father figure became the exclusive domain of blacks, like Bill Cosby. Watching TV is poison. Beyond poisoning the mind of young and old alike, modern digital TV is RECORDING everything that takes place in front of that TV flat plasma screen and SENDING it back to the NSA using the same digital highway that's bringing the Sewer Signal INTO your home. There are plenty of articles on that if you do a search.
For entertainment, we watch older movies and Japanese TV shows on the computer. Japanese TV is 10,000% classier and more wholesome than American Sewer TV. While they do promote homosexuals and cross-dressers as TV panel celebrities or even program hosts, they don't try to promote homosexual "marriage" or homosexual union or homosexuals raising children or babies. Japan is still strong on traditional nuclear family unity and wouldn't take kindly to the spoon-fed degeneracy that Jewish Hollywood producers have forced upon the American public.
Today, you don't NEED Jewish-owned Hollywood and you don't need Jewish-produced TV.
Films made in the 1930s and 40s are without question among the highest caliber of the filmmaking art for the excellence of its scripts, writers, directors, editors, musical scores, and acting. A decline began to take hold in 1950 that gradually eroded the art, but still many fine pictures were made in the 50s and 60's all the same, which echoed the virtues of the high water mark films of the 1940s. From 1970 on, the angle of the nose dive into Garbageville grew steeper with each passing decade, but there were still many exceptions, of course, deserving of praise.
With computers in practically every home, any individual or theater company or production group can become a star and reach MILLIONS of people around the world via Youtube.or other video posting websites. The sky's the limit. What an unrecognized GROWTH INDUSTRY is staring in the face of aspiring writers, actors, producers, directors, and score writers with the determination and dedication to restoring the flame of excellence that burned so brightly in the 1940s! Aspiring male actors don't have to become butt boys and young women don't have to get on their knees for loathsome pigs like Harvey Weinstein in order to gain access to an acting career or an audience. Those days are over. It's a new world, bursting with NEW opportunities - if only enough people could see the possibilities staring them right in the face.