Men Who Make Passes Will be Terminated
January 28, 2018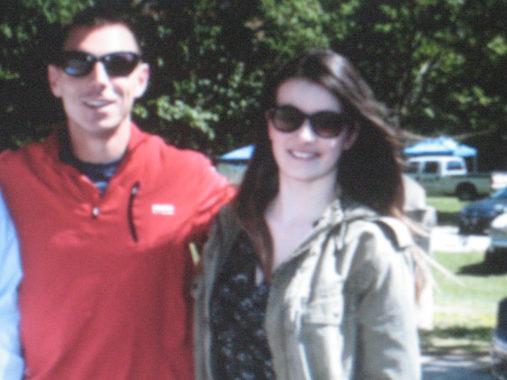 (left, former Ontario Conservative leader Patrick Brown and assistant Chelsea Nash)
Patrick Brown was shoo-in to become
the next Premier of Ontario in June. But last week, a
former assistant, Chelsea Nash, remembered a night in
2013 when he wanted sex. He resigned last week.
Men are losing their jobs for what is commonplace heterosexual behavior. In a Communist system, jobs are an extra-legal
form of control.
By Henry Makow Ph.D.
Last week three more men in Canada resigned their jobs because of reports of "sexual impropriety."
In the first case, Federal Minister of Sports and Disabilities Kent Hehr, a paraplegic, made "sexually suggestive" comments some years ago in an elevator. These comments which include "you're yummy" made a woman "feel unsafe."
The other two cases make clear that thousands of men are at the mercy of any women who may wish to extract their revenge by reporting an unwanted sexual overture on social media. Rape is a crime. Until recently, trying to bed a woman was not.
The details of Ontario Tory leader Patrick Brown's faux pas indicates that what for centuries was a standard sexual seduction has retroactively become a crime.
Frank Magazine reports that after a social event, Brown got his somewhat inebriated Constituency Assistant Chelsea Nash to come back to his apartment where he attempted to engage in the soon-to-be prohibited act of heterosexual intercourse:
"The next thing I know he's kissing me. Sitting beside me, kissing me...and then I kind of just froze up. He continued to kiss me and he laid me down on the bed and got on top of me. I remember consciously trying not to move my mouth, and I was just not moving, so I was laying there immobile and he kept kissing me. I felt it was sexual. I remember I could feel his erection on my legs when he was on top of me., so I felt it could have gone to sexual intercourse if I had not done anything. I would characterize that as a sexual assault."
I have no use for Patrick Brown who as PC leader failed to oppose Katherine Wynne's sex ed program which grooms Ontario school children for her fellow homosexuals. However, I would not characterize Patrick Brown's behavior as sexual assault. It was a man ineptly trying to seduce a woman, something that happens millions of times every week, especially on college campuses. The seduction attempt ended when she finally resisted.
PAUL BLISS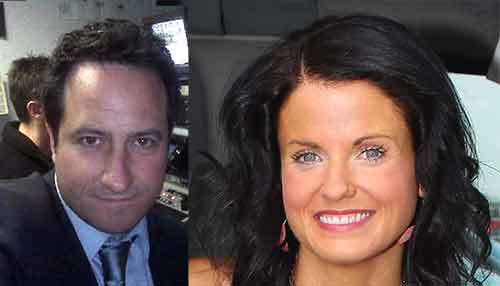 Apparently, she invited him for coffee and instead, he offered to give her tour of the broadcasting facilities. Afterwards, they returned to his office where:
She alleges that he then started kissing her and "pushing on the top of my head" as a signal that he wanted oral sex.
"I'm not giving you a b-- j- in your office," she says she responded.
Brown claims the reporter also exposed his penis to her.
Brown wrote that she kept silent about the alleged incident for 12 years, and had been struggling in recent months with whether to reveal it.
She said she had been thinking about the #MeToo movement of women coming forward with stories of sexual harassment, and reading about the resignation of Ontario Progressive Conservative leader Patrick Brown.
He stepped down early Thursday morning, hours after CTV reported that two women have come forward with sexual misconduct allegations against him -- allegations that haven't been verified by The Canadian Press.
In a post on Twitter Friday night, Bridget Brown wrote that she decided to come forward now because she had noticed a "dearth in #MeToo stories coming from Canada, specifically from media in Canada."
CONCLUSION
"I'm not giving you a
b-- j
- in your office,"
she
said.
Apparently, the location was a problem. What about the women who want men to come on to them but in a different way?
I am not condoning the approach of either of these two men but clearly, they are losing their jobs over sexual overtures that are pretty commonplace. In neither case were these women forced to engage in sex.
What we have is a witch hunt against males that could decimate the workplace and open the doors for yet more women hires. At the same time,
normal heterosexual behavior, while lamentable, is being treated as a pathology and virtually criminalized.
Women are being indoctrinated to seek power rather than love. What better way than to impugn men for unwanted advances. Potentially millions of men are at the mercy of a woman in their past with an ax to grind. They can invent a story. This is blackmail and emasculation on a grand scale. In the words of the Protocols of Zion, every man has his "Panama" (scandal.)
Clumsy and offensive yes, but what these three men did many years ago should not be career-ending offenses.
Society's lynch-mob mentality is reminiscent of Stalin's Russia or Mao's China. Society has lost its grip, and succumbed to cult-like behavior.
----
Related
First Comment from Rich:
For people who read this website most of these comments are horribly ignorant and naive. For those or espousing you return to sex only within marriage I can certainly agree to that but again in this current culture, climate, and day and age with a 61% divorce rate and of those divorces 80% of them being filed by insanely greedy women the only care about getting a man's money wealth, material Goods, resources, and children.. marriage itself is far too great a risk especially for the average man who is all too often devastated financially and emotionally by the effects of divorce.
https://www.henrymakow.com/the_true_danger_of_getting_mar.html
Women today go on and on ad nauseam trying to act so righteous because they don't want to have sex outside of a relationship or want a so-called emotional commitment, yet this is all a smokescreen to lure in the gullible and the uninformed men in society into the deadly marriage contract that almost exclusively benefits women!! If women were truly so concerned about creating life long commitments and it was in their nature to stay committed to one man then you would not have 80% of them neither wants to file for divorce because things didn't go the way that they're silly childhood fantasies told them that it should or because he didn't live up to their expectations which is virtually impossible for any man to do.
But of course the male sex drive is incredibly powerful and something that most women absolutely have no clue about. The male sex drive is an almost purely biological function for which men have a need to emit seminal fluid on a regular basis and their biology and DNA tell them to do this with or inside a woman. But since marriage is so dangerous and now millions of men know this they have little choice but to make passes at women at work since that is where most of us spend the majority of our time these days thanks to dollar devaluation and fake inflation of the Federal Reserve but I digress.
So the idea that some people actually think that these men are wrong for trying to make innocent passes and women by simply asking her to hang out and then he should be fired for this is absolutely ludicrous and insane!!
It is women who were so gullible that allow themselves to be re-engineered by Rockefeller and this goddess and radical feminism that we have today that have completely change the dynamic between men and women and destroyed the institution of marriage which is all part of their fall larger communist and Marxist plan.
Today women are so pathetically weak and live in such a world of fear that even someone saying hey would you like to hang out later makes him scared enough to report it to human resources because it made her feel "uncomfortable".. Pathetic!
CR writes:
Look at current topics in the mainstream media and tell me if you see a trend: any display of heterosexual attraction is now considered harassment or assault, any opposition to homosexuality cannot be tolerated and is "homophobia", and now for a straight man to reject the advances of a so-called "trans woman" is transphobia. See this: R&B singer blasted as 'transphobic' for rejecting transgender woman's advances on 'Big Brother' show -https://www.theblaze.com/news/2018/01/09/rb-singer-blasted-as-transphobic-for-rejecting-transgender-womans-advances-on-big-brother-show
If there was any consistency or fairness in the application of these labels then women who refuse to give a man blowjob would be branded as "heterophobic". Of course, there is no consistency or fairness, so what is the objective here? Women are becoming unapproachable while for a man to refuse sex with a man is bordering on criminal behavior. Not only that but now the law in Canada has been changed so that prostitutes are not charged or arrested, only the men who desire sex with them. If you're single and horny your options are either risking imprisonment or loss of employment or gay sex. Marriage is not really an option, there are few suitable women and even then they are likely to take you to court and rob you for every penny.