Communism is ISIS on Steroids
May 26, 2018
I highly recommend this two-hour documentary, "In the Shadow of Hermes" by Estonian historian Juri Lina.
It perfectly demonstrates mankind's bondage to a satanic cult, Freemasonry (Cabalist Judaism) which is responsible for the slaughter of 300 million people in the last century ( half in Russia and half in China.) The fact we keep hearing about 6 million Jews who died in the Holocaust, but never about this much greater slaughter, perfectly illustrates our mental bondage.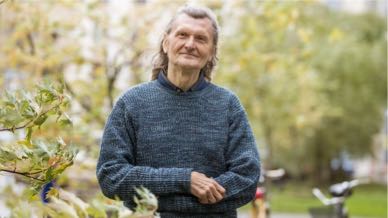 (We owe a huge debt of gratitude to Juri Lina, 68, for exposing our true servitude.)
The media's job is to make this charade look credible. How can we trust a news media that can't tell the truth about JFK's assassination or 9-11?
Mankind is doomed because Freemasons, a satanic cult of sadists, control everything. Communists make Nazis look like choir boys. Lina's film shows the mind-boggling depths of their evil which extended in China to cannibalism. They control the US, Europe and probably Russia, Iran, and China.
I don't like being a Prophet of Doom. The direction humanity is headed depresses me.
-