Insider -- Feminist Witches Actively Target Individual Men
August 20, 2018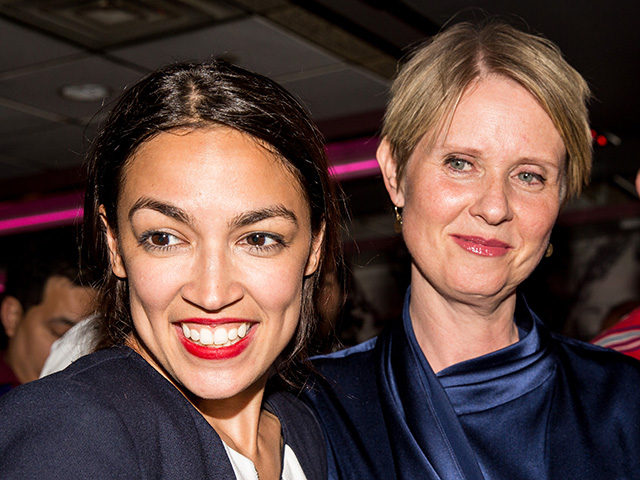 (Nixon & Ocasio-Cortez are rumored members. Other possible names include
Ruth Bader Ginsburg, Sonia Sotomayer, Hillary Clinton and NY Sen. Kristen Gillibrand.)
"Wiccan Satanists count as their members almost each and every powerful female/feminist within the US Government, especially in New York City, Washington DC, Los Angeles and other major cities. "
They target prominent men. Is this partly behind the #MeToo movement?
Confessions of a Wicca Feminist Satanist in NYC
by Anonymous
(henrymakow.com)
I write this article at great risk and peril to myself, because if the Women that I associate with, henceforth herein called the "Wiccan" pagan witches movement, learned my identity, my entire life, work, family and children would be taken away from me, and I could possibly wind up "suicided."
Wicca is inherently Satanic, and was developed and founded in England during the first half of the 20th century formally but is obviously much older than that. Think of the Freemasons men's group which was formally organized in England in 1717 but has more extensive origins thousands of years older than that. The British love to organize and codify organizations that are much older - think of the King James Bible drafted in the early 1600s but obviously going back at least 5000 years.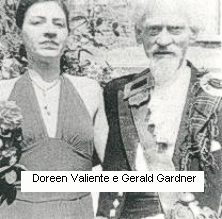 Wicca draws upon a diverse set of ancient pagan and hermetic motifs for its theological structure and ritual practices.
Its traditional core beliefs, principles and practices were originally outlined in the 1940s and 1950s by
[Gerald] Gardner
and
Doreen Valiente
both in published books as well as in secret written and oral teachings passed along to their initiates.
There are many variations on the core structure, and the religion grows and evolves over time.
Wicca worships a Goddess and a God (Satan).
These are traditionally viewed as the Moon Goddess and the Horned God respectively.
WHERE FEMINIST FANATICISM ORIGINATES
Wiccan Satanists count as their members almost each and every powerful female/feminist within the US Government, especially in New York City, Washington DC, Los Angeles and other major cities.
They include federal and state judges, senators and congresswomen, police officers, district attorneys, FBI Agents, school teachers, child protective service workers, family court judges, and anyone you can possibly think of. It's a very tight-knit sorority that protects their own, and destroys anyone that is adversarial to them, even using illegal and murderous methods to do so.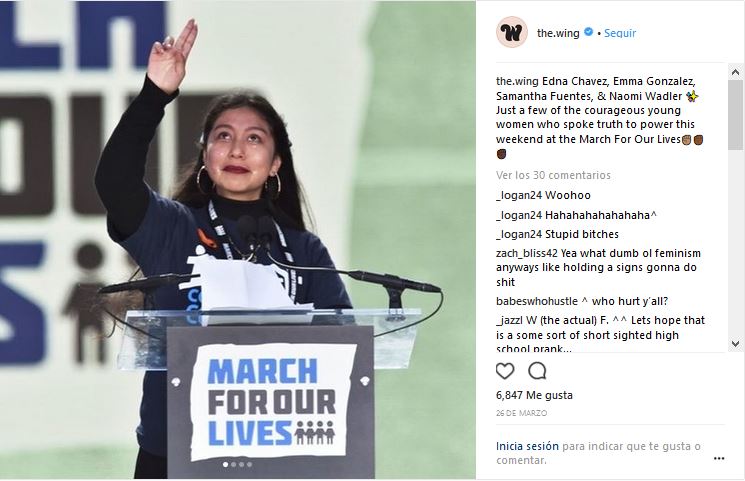 An
organization called "The Wing"
in New York City, only one of our "business fronts," has actually hosted and had speeches from such notables as NY Governor candidate Cynthia Nixon, Hillary Clinton, and Senator Kirsten Gillibrand.
These women, and tens of thousands more in high influential positions can be called upon at any time to break or bend the law to serve our members.
Several times per year we engage in rituals wherein we designate and choose certain notable or powerful men to "sacrifice," that is we create a whole host of elaborate rituals wherein we all agree to target and destroy that powerful man, as a gift to our Moon Goddess and Satan.
To that end we select certain members of our organization, in certain selected professions, and proceed to destroy and ruin that targeted man in every capacity - his work, livelihood, family, children, health, reputation, set up false criminal traps all over the place with our prostitute/escort agents using false criminal charges, rape accusations, domestic violence allegations and other methods.
We also extensively spy on our target using our agents posing as dates or girlfriends to gather and glean copious amounts of evidence or documentation to destroy that person legally - even if the allegations are false - tax evasion and tax fraud are our favorites as we can gather that type of information while they are sleeping or when we are in their homes.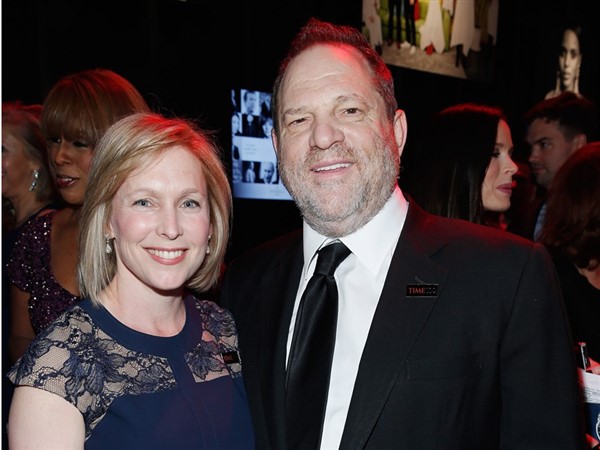 (left, NY Senator Kirsten Gillibrand)
We do thousands of times a year all over the United States and in the Western world to low-level or "under the radar" men, but we target high level, high visibility men/celebrities only a few times a year during our ritualistic times beginning in October, the time of the "harvest," i.e. "harvesting mens' souls" for the Moon Goddess and Satan.
RITUAL
The classical ritual scheme in British Traditional Wicca is:
Purification of the sacred space and the participants
1. Casting the circle
2. Calling of the elemental quarters
3. Cone of power
4. Drawing down the Gods
5. Spellcasting
6. Great Rite
7. Wine, cakes, chanting, dancing, games
8. Farewell to the quarters and participants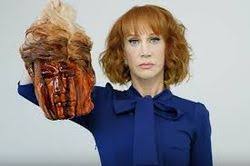 (Kathy Griffin's gesture now takes on new meaning)
I sincerely hope that this organization is investigated and dismantled, but it probably will not because it is protected under the guise of "womens' rights," "feminism," "protecting women and girls," ending "human trafficking," and other such nonsense designed to scare off anyone criticizing or investigating it.