Israeli Argues for a White Europe
November 23, 2018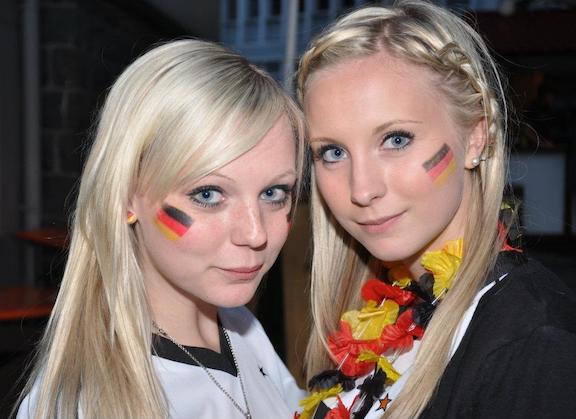 (This is what Germans look like.)

The satanic Masonic Jewish world banking cartel have always regarded
people of European ancestry as their primary opponent because of their
Christian heritage and values. This is why they instigated two catastrophic
world wars. Now they are hammering the last nails into the coffin of
Western Civilization
by inundating the West with migrants.
Disenfranchised and dispossessed, Europeans are slandered as "racists"
if they even notice this vicious attack on their identity. Every people deserves to thrive in their own country.
sings the praises of the White race and sounds the alarm.
by Michael Berg
(henrymakow.com)
Many White Europeans have accepted their genocide via immigration. They have lost their sense of identity as a distinct racial and ethnic group with unique physical characteristics and behavioural tendencies.
Indeed, Europeans are being erased so effectively that people around the world are having a hard time recognizing that, throughout history, Europe has been racially White and that the "browning" of Europe via non-White immigration is only a recent phenomenon. It did not exist up until the early 1960s.
As a person who just recently found his true Aryan identity (I am German by blood), I am very worried by the current trend.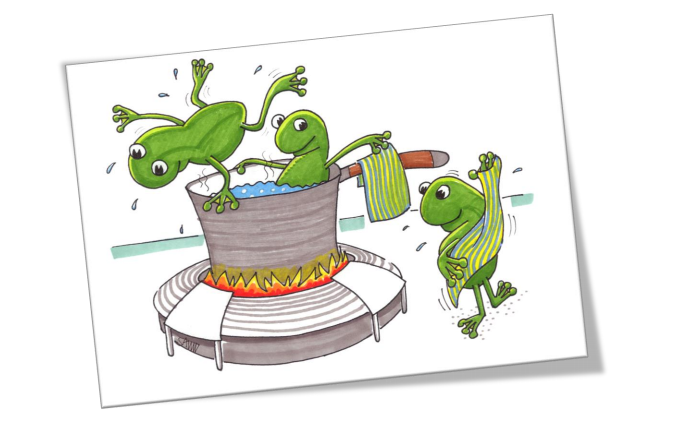 It's very much like the boiling frog fable. First non-White immigration into Europe in the 1960s and 1970s was justified under the guise of "guest workers". Then the excuse was "family reunion". Then came the excuse "Aging population" (which is also engineered by the Illuminati Feminist movement). Now the excuse is "refugees". Different excuses who all lead toward the same goal - the ethnic, racial and cultural genocide of the native European population.

Even if we weren't the greatest race in history by any reasonable honest standard, Even if we weren't responsible for over 97% of world-changing scientific and technological breakthroughs, Even if we didn't create a system of law that benefited all of mankind, Even if we didn't create the art and music that had warmed the hearts of billions worldwide - we still have a right to live and a right for our identity. But the fact is that not only did our race - the Aryan race - create all of the human advances I've just mentioned. It did even more.

In 1969 a group of NASA professionals made largely of former German Nazi scientists (brought by America in "operation paperclip") and headed by German-American scientist Werner Von Braun, did the unthinkable. They put the first (White) man on the moon. Niel Armstrong. By doing so they represented mankind himself - Mankind's quest to reach the stars is now a reality.

Now after this marvellous achievement in 1969 made by our race, the White race, our very blood is under existential crisis within our own homelands. Yes people hate us for existing, filling the youtube comment section with remarks of denial of our very existence as a distinct racial group while at the same time forgetting that the very computer technology that they are using was originally invented and pioneered by our race - the only race people around the world are allowed to hate without being called "racists".

GERMAN'S INDULGENT REACTIONS TO MINORITY SPIDERMAN PRANK IS REVEALING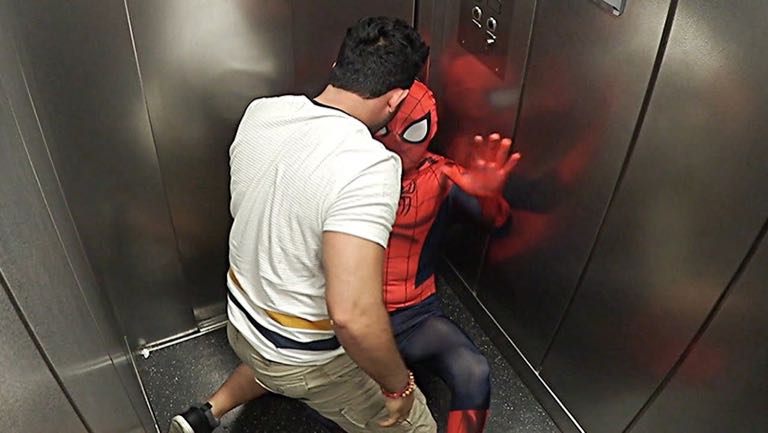 The "Modern Germany" presented in the following video resembles more like Iraq or Saudi Arabia than it does the Germany of Wagner, Beethoven and Bach.

Please ignore the prank itself and witness the reaction of "New Germans" in the video:

First of all, As you know, I am of originally of German descent (Yes my both German parents and grandparents had converted to Judaism but their blood remains German). I am White, blond and blue-eyed and looks like a typical German.
But when I see the videos of the "new Germans" I cringe. Why
? Because of how anti-Whites in the YouTube comment section had referred to them.
Young Landlord Wrote: "hilarious German humor! Very original I have to say"
Pinky Mixology Wrote: "everything German is terrifying."
Ugandan Knuckles Commando Wrote: "The German people are so friendly! I'm surprised.."

MrHaze NL Wrote: "So that's German humor".

The brain dead people that commented above had forgotten to mention that none of the people involved in the prank (including the presenter himself) is racially a German yet they refer to them as "The German people" which none of them is (because real Germans are racially White)

They are all obviously racially non-German and non-White i.e. they are of Arab or middle eastern background. Their dark skin, dark eyes, dark hair as well as their hooked noses say everything about their racial background. They are NOT ethnic Germans! Why isn't it so obvious?!

Just Imagine flooding Japan with these Arabs and then calling them "Japanese" ?! This is unthinkable!

No one would regard them as "Japanese" if it were in Japan. But when it comes to White people - suddenly everybody from anywhere in the world - that floods in to say Germany, Britain and Sweden can be regarded as "German, British or Swede" even if they had originated from Sudan or Iraq or any other third world hellhole. This is a complete denial that the people of Europe actually exist and indeed have a right for their own homelands, cultures and their rights for self-determination,

Basically, according to our present Illuminati-controlled culture, White people don't have a right for their own identity, for their own culture, for their own countries. In fact, White people DON'T EXIST according to our present culture. We Whites don't even have a right to self-determination as unique ethnic, racial and cultural entity,
Yet International law and the UN clearly says the following :

"The right of all peoples to self-determination is one of the core principles of international law and, by virtue of its erga omnes status, it is the responsibility of all states to ensure that this right is realised. The obstruction or violation of this principle, particularly through the use of force, constitutes a very serious violation of international law"
Who will speak for me as a White person, who will speak for us White people and "Who will speak for Europe?"

Yes some people say that the UN genocide laws should not be enforced on behalf of Whites, in other words, Whites should not be protected by international genocide laws. If this is not a racist double standard against my race, the White race, then what it is ?!

Some people in the comment section are awake. They are not brain dead and they recognize the silent genocide of the German people that's implied indirectly in this video that the people involved in the prank are indeed non-Germans:
James Witteveen Wrote : "This is Germany? This looks like Iraq Imao, literally not a single German in the video. Much worse than I thought."

MC Wrote : "Germany Welcomes All Middle Eastern Immigrants"

Before I conclude, I must say that I do not have any racial hatred towards non-Whites. I have a lot of Brown and Black friends in Israel, of all faiths and I do respect them and they respect me. I just attended a wedding of one of them not long ago. I really have no hatred toward them but at the same time, I do not want them to destroy my race via race-mixing for the same reason that I wouldn't want to destroy theirs.

But didn't Jesus said
"Do unto others as you would have them do unto you"
I do not have to "hate" my own race in order to "love" other races. I can respect and thus "love" both.No need for self-hatred or any hatred.

This is true love.
(I am not a Christian but I do recognize true words when I hear them)
But such is my love for my race
in Germany
and indeed in the ENTIRE White world (
At the same time I do respect all peoples and races
)
-------------
First Comment from Marco A
It's called globalization. Germany will become like the next Canada - a miserable country without a culture where all races conglomerate fighting and working for the latest iPhone and Mercedes. In other words, a materialistic moral relativist hell-hole where the average man instead of fighting for a better tomorrow, goes home after work to watch some porn while the world goes to ruin.
I pity the Germans and the Celtic peoples. They have been raped and pillaged at behest of high aristocratic families and occult orders for centuries. Their cultures have been utterly destroyed and when that happens, the people lose their soul and are just rudderless ships waiting for their conquerors to destroy them. If you lose your culture - you are finished.
Don't lose it, and please don't go to the setup organizations such as the alt-right to teach you a phony version of it!
Forget about trying to find honest souls online, you will only find disgruntled alt-right types who are of the same flavour as a Zionist Jew.
You won't find any moral outrage in your average German
though
in regards to their continued destruction, whether Northern German or Southern - the people have become neutered and weak. Few of them even believe in God, what do they care about the future of their children? They are materialistic and nihilistic. In other words, they have succumbed to globalization and have become selfish cruel weaklings like everyone else in this wonderful new world.
They are very much like Canadians - let in the hordes of races, let them even have our daughters, just don't touch our wallets! ... Our tax dollars are important.
The White race is resilient, the European has suffered more than any other race in history - two thousand years of constant butchery, torture, slavery and war. However, the Masonic masters of this world will see to it that they have an inglorious end by first being corrupted to become like the little demons that rule in the lodge before being utterly ruined in the brave new world we have entered. Corruption before destruction, in some revenge fantasy only a truly evil monster could imagine.