Satanist Insider: "By the time you wake up, there'll be nothing left to wake up to."
December 11, 2018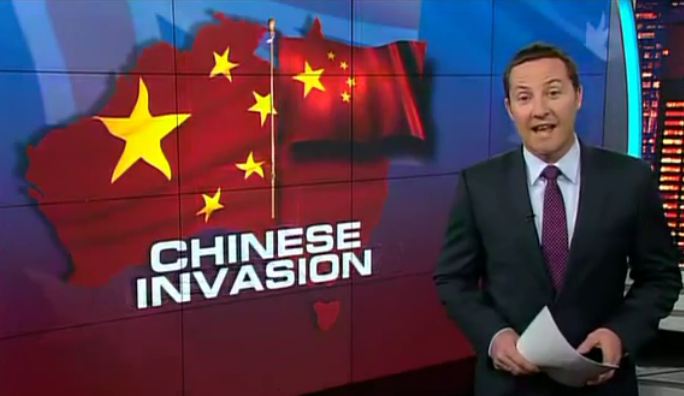 Cucked Westerners deserve enslavement.
"Modern Australia began as an outdoor prison and that's what its people will have again," writes Aloysius Fozdyke,
a longtime member of Sydney's satanist
Alpha lodge. "
Australians will be the first people to give away a very wealthy continent without a bullet being fired or a dollar changing hands."
Here Aloysius Fozdyke thanks me for helping him to get his message out. Why do I do it?
2. He is not a Jew but a Satanist, proof that the humanity is
mired in a broad satanic conspiracy. Eliminating Jews would change nothing as long as Freemasons remain in charge.
Both Organized Jewry and Freemasonry are tools of the satanist Masonic Jewish central banking cartel. Nothing will change until national governments take control of their own credit and currency and banking systems.
by Aloysius Fozdyke
(henrymakow.com)
Thank you for publishing
"Australia has been gifted to China".
The reason I email is to advise that we know you have a large, international readership and we were waiting to see what reaction would occur after that information was released. Nothing! That's how we achieve our ends. This is why nothing can and no one will stop us. We succeed on the inherent and self evident apathy of the masses. Works every single time. By the time Australians wake up - if they ever do - there'll be nothing left to wake up to.
The myth of 'the brave, bronzed Aussie' is simply that, a self-satisfying myth. For the last twelve years every vote by every Australian has been for the Chinese Communist government. They intend to keep Australia as a farm and quarry, with facial recognition cameras for safety and their Social Credit system to ensure compliance. Modern Australia began as an outdoor prison and that's what its people will have again. They have so few rights and liberties that they won't miss these when they're gone, because it's better to live on your knees than to die on your feet.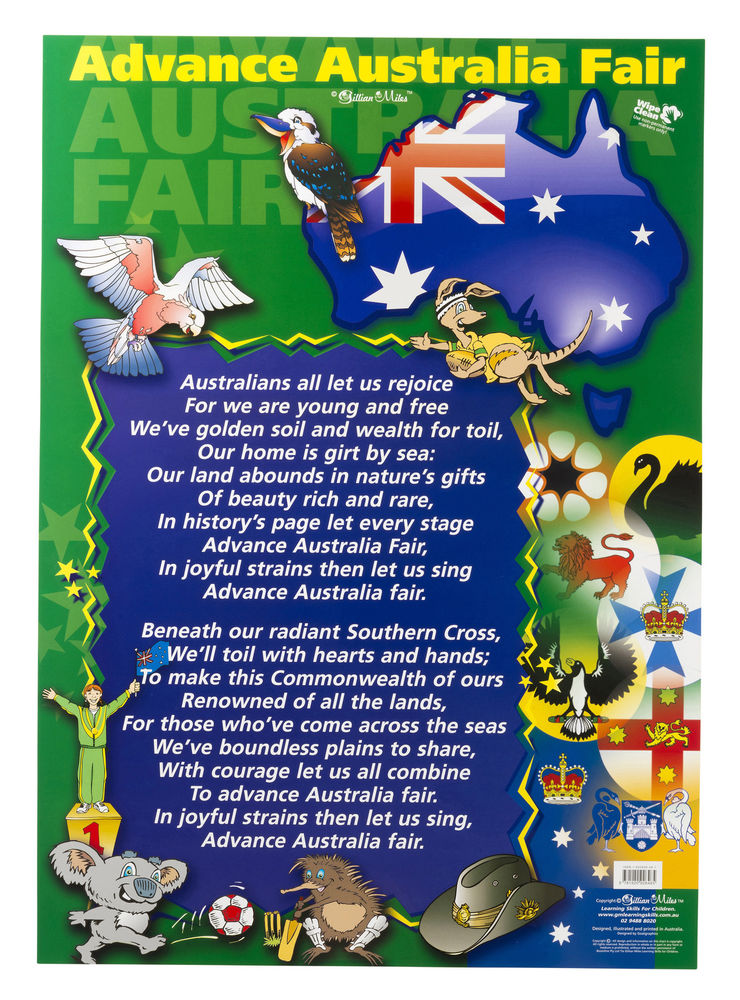 The first lines of Advance Australia Fair will only need one word added:

'Australians all let us rejoice/ For we are young and free-range'.
If you research just now much and of what quality the Chinese have taken to themselves in the last twelve years, unless you were an Aussie you'd be shocked. Australians will break new ground again by being the first people to give away a very wealthy continent without a bullet being fired or a dollar changing hands. And as Chinese holdings and their influence increases, events will transpire more quickly and change more overtly.
Every Australian politician, political party, diplomat and public master is working to give away the future. This century is the Chinese century, as the Middle Kingdom is reborn. The work of Dr. Stephen Thomas Ward and of my mentor, Petor Narsagonan is reaching its endpoint. Soon the Usher of Desecration will make the way ready for Vindex. And when I die I know that I will walk with Satan, in His world, with His Bribe for I will have become greater than the mortal I'll be leaving behind - the mortal which must die that a God will be born!
First Comment from Jack M:
I enjoy your work but a few fact checks might prevent you drinking the Fosdyke Kool-Aid. For instance, China's investment in Australia is a mere two percent of the overall total, and only 5.6 percent if you combine it with the investment from Hong Kong, which has 3.6 percent of the overall total.
This is dwarfed by the USA and UK, the two traditional foreign owners of Australia, with 27.5 and 14.7 percent respectively, with Belgium third on 9.3 percent. Belgium?! Australia is only 13th on the list for the level of foreign investment in all countries, the top one that is foreign owned being the US, followed by Hong Kong, the UK and China in fourth. Singapore is fifth and Canada is sixth.
Fosdyke is amusing to some I'm sure but as far as I'm concerned he's so full of it his eyes are turning brown. I think he should stick to violating virgins or whatever it is that he thinks will please his infernal master. Or get a real job.
[AJF responds: It's great to see that Jack M relies on government statistics. I know how the Chinese are doing it so keep relying upon statistics. Aussies are super easy to work with. If you can get an interview with the Chinese government (and we did through one of their embassies) it's a whole different story.
Ardent, below, is also correct in that the Chinese can't legally donate to Australian political parties, but do you really think that's an impediment. Better still, do you really think? Take about five minutes and see how many ways you can come up with to get around something like that.
Ardent writes-

Satanist Insider is so full of it. I am sure that the Chinese are investing big in Australia. The Chinese are investing in many foreign countries.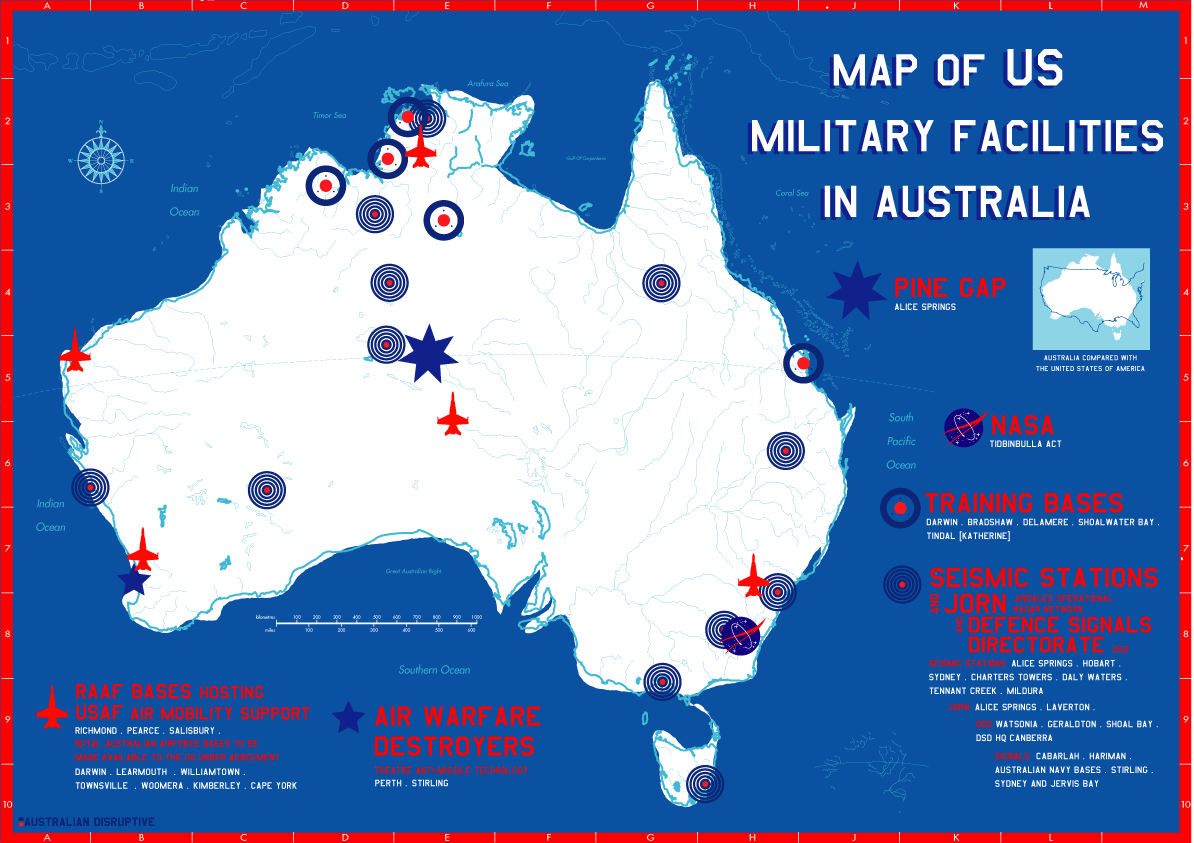 The Chinese may be buying land, but Australia is aligned with the US. Just look at the amount of bases the US have in Australia. How many bases do the Chinese have here? None.
China and all other foreign countries are banned from making donations to political parties.
The Australian government bows to the US and Israel. I am not happy about that, but I just want to point out that your evaluation is false and it is plain fear mongering.