Mike Stone - Negative Emotions affect Your Health
March 30, 2019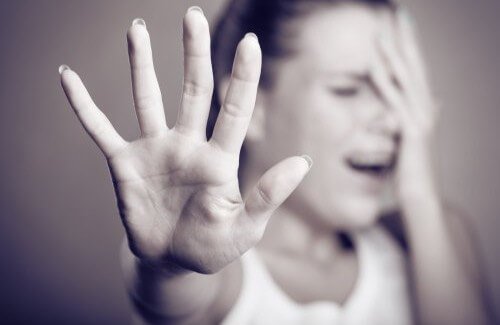 Conversely, all forms of love are healing,
whether it's love for a child,
love of country, or even love of one's job.
The world is run by psychopaths and
moral cretins but we should not allow that
to make us sick.
by Mike Stone
(henrymakow.com)
Did you know that your emotions correspond to specific organs of your body? For instance, the emotions of envy and jealousy correspond to the gallbladder. That's where the expression "green with envy" comes from. Gallstones produced by a debilitated gallbladder are bright green in color.
Anger corresponds to the liver and often results in high blood pressure or skin rashes. Perhaps that is why anger is associated with the color red.
Fear corresponds to the kidneys. That's why a person who is frightened will sometimes lose control of their bladder. Grief corresponds to the lungs, etc.
In order to improve your health, particularly if you've been diagnosed with a major illness, it's important to work on your emotions. By "work," I mean to release as many negative emotions as you can. Granted, that's easier said than done, but it's essential for healing the body.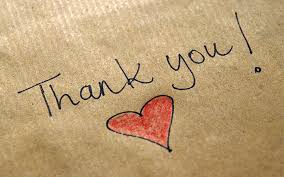 If you're having trouble releasing negative emotions, you might want to try concentrating on their opposites. If you have a lot of anger in your life, try cultivating kindness and generosity. Be extra nice to others until your anger subsides. If envy is your thing, try practising gratitude. Be
thankful for the little things in your life.
You can also look for the benefits of negative emotions. Anger can be a great motivator. If channelled correctly, anger can lead one to an attitude of "I'll show them," with very productive results. As a sophomore, Michael Jordan was deemed too short to make the varsity basketball team in high school. His anger spurred him on to become one of the greatest basketball players of all time.
Fear is another great motivator. If it wasn't for
fear of spending eternity in hell
, the majority of Christians (aka traditional Catholics) would be committing mortal sin on a daily basis. If it wasn't for fear of arrest or being socially ostracized, most humans would be breaking the law on a daily basis. Indeed, you could make an argument that fear is necessary for any civilized society to survive.
On the flip side, positive emotions also correspond to organs of the body. Joy corresponds to the heart. If you want a healthy heart, then in addition to exercise and a good diet, find things in your life to be joyful about. Does a child's smile bring you joy? Spend some time around children. Do colorful flowers brighten your day? Spend some time in nature or the local park.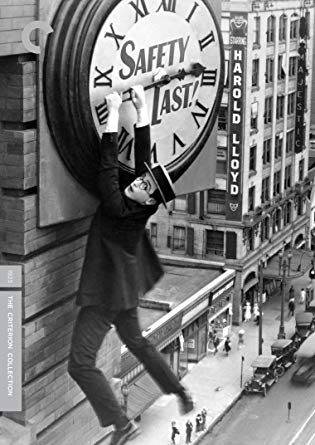 Cousins was diagnosed with a rare heart disease and told he had a 1-in-500 chance of living. He did two things: First, he started taking huge doses of vitamin C. Second, he began watching comedy movies, hoping that the laughter and joy they produced would stimulate his heart and immune system. It worked and he healed himself. Cousins wrote a book about his experience called
"Anatomy of an Illness."
Cousins is not an isolated case. Tens of thousands of people in this country have healed their bodies through emotional release work. Traditional Chinese medicine has stressed emotional healing for centuries.
Have you ever been in love? The euphoria you felt at the time was the best immune system booster ever. It's actually quite hard for someone in the initial stages of romantic love to get sick. The excitement that they're feeling strengthens every organ in their body. (Note: I'm not talking about lust, which can be debilitating to the body. That's why old-time boxing trainers admonished their fighters to avoid sex - and especially what they called "strange stuff" - before a fight.)
Don't fret if you're single and in need of emotional healing, yet the prospect of romantic love seems a dark and distant dream. All forms of love are healing, whether it's love for a child, love of country, or even love of one's job. Anecdotally, I've noticed that artists who create works of beauty rarely get sick. They tend to remain healthy and age gracefully.
So do your best to release negative emotions and cultivate positive ones. Your health will improve, others will find you pleasant to be around and become attracted to you, and who knows - you just might fall in love.
Mike Stone is the author of A New America, the first novel of the Alt-Right, a dark comedy set on Election Day 2016 in Los Angeles - - Available exclusively on Amazon. His book, It's Ok to be White was banned by Amazon.
--
First Comment from Stephen Coleman (Naturopath)
Mike Stone is correct about his beliefs that negative emotions affect one's health.
However
some of his specifics are incorrect regarding cause and effect.
Nevertheless
, hopefully it will awaken readers that we are 100% responsible for our feelings and our feelings strongly affect our physical and spiritual health.
But there is a caveat. The vast majority of our feelings are hidden within our subconscious and accessing them can be difficult. Feelings our mother had when she carried us in the womb or that time the kindergarten teacher yelled at you for something minor. It is all within our subconscious and the subconscious forgets nothing.
The use of prescribed drugs and cannabis are useful for temporarily covering over difficult feelings. In fact the majority of addictions, both negative such as drugs and sex or positive addictions such as exercise or overachieving, all are temporary helps to "forget" and "forgive".
Negative feelings, including subconscious feelings always weaken us. Be it anger, fear or hatred.
The way we can tell we haven't rid ourselves of negative feelings is thoughts may arise a few days later regarding the same subject we "let go".
No, we didn't let it go. Most people just can't let it go anymore than a 14 year old girl can stop being pregnant just by telling her to stop being pregnant.
If we can't forgive a trespass, it's because our subconscious is protecting us from that trespass from reoccurring. If we hate somebody, our subconscious is protecting us, reminding us constantly that person is a threat to our wellbeing.
But our body and spiritual wellbeing suffers. It could even shorten our lifespan.
What can we do? It's far more difficult to just let feelings go than we believe because our subconscious is protecting us.
The new energy release techniques that are popping up all over the internet breaks the hold of negative emotions that won't go away. They have been brought to us through divine intervention.
BSFF (Be Set Free Fast) are miracles and I have seen many people overcome mental illness, chronic pain and even cancer using these modalities.
https://www.besetfreefast.com/
But the crown jewel of the energy release techniques is Inner Influencing, developed by Paul Greblick. It's fast, safe, very effective and doesn't look as silly as some of the other release techniques.
http://www.innerinfluencing.com/ecourse.php