"Kill Jews" writes Poway Shooter John Earnest
April 30, 2019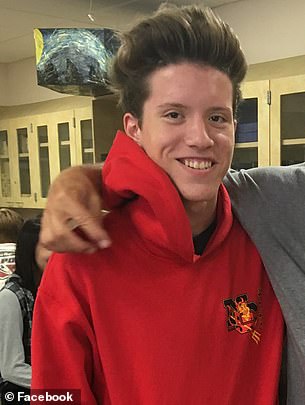 According to John Earnest, 19, (left), Henry Makow deserves to be killed

because he is an ethnic Jew. Makow is also personally responsible for the murder of Christ
even though he reveres Jesus. Makow believes Judaism is a satanic cult masquerading as a religion. It makes Jews God, and mandates that non-Jews serve them instead of God.
Ordinary Jews will be blamed for the satanist attack on society and the depredations of the NWO. Antisemitism will increase. John Earnest's manifesto should be a wake-up call but Jews will ignore it.
Most Jews are dupes. Do dupes deserve to die? Do Freemasons? The focus should be on the chess players, not the pawns.
Nevertheless, the Poway shooting does not appear to be a false flag. John Earnest strikes me as sincere if misguided. His Open Letter is credible and noteworthy.
"That my act will inspire others to take a stand as well. And when this revolution starts gaining traction (if I am not killed) I expect to be freed from prison and continue the fight. I do not seek fame. I do not seek power. I only wish to inspire others and be a soldier that has the honor and privilege of defending his race in its greatest hour of need--and have a family if possible."

by John Earnest

(henrymakow.com)
My name is John Earnest and I am a man of European ancestry. The blood that runs in my veins is the same that ran through the English, Nordic, and Irish men of old. I am a descendant of one of the original colonists of Roanoke--John Earnest. What happened to him I do not know, and nor does anyone. But I do know that he left his wife and son, James Earnest, back in England. This son shortly after made the same daring journey across the Atlantic to the New World.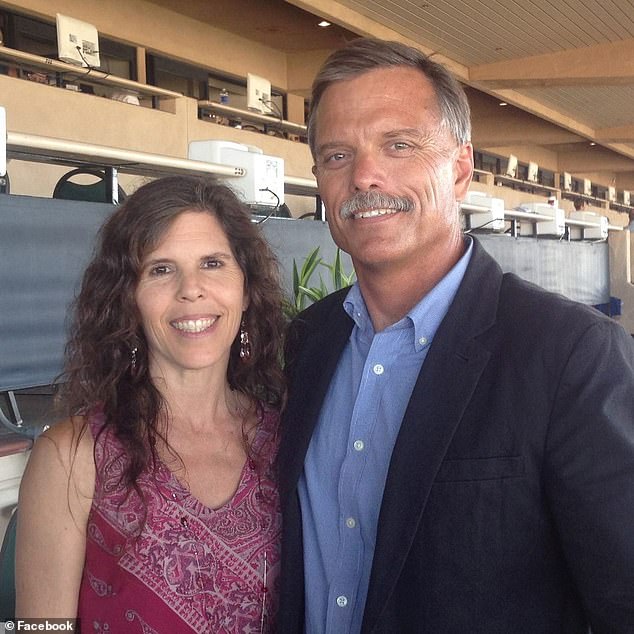 From my mother's side, I inherited the blood of very wealthy Yankees--intelligent, resourceful, uncompromising. From my father's side, I inherited the blood of poor Southern farmers--intelligent, musically gifted, self-sufficient. A part of my ancestors lives within me at this very moment. They are the reason that I am who I am. Their acts of bravery, ingenuity, and righteousness live on through me. Truly, I am blessed by God for such a magnificent bloodline.
To my family and friends. I can already hear your voices. "How could you throw your life away? You had everything! You had a loving family. You had great friends. You had a church. You were doing well in nursing school. You could have gone so far in your field of study. You could have made so much money and started a happy family of your own."
I understand why you would ask this. But I pose a question to you now. What value does my life have compared to the entirety of the European race? Is it worth it for me to live a comfortable life at the cost of international Jewry sealing the doom of my race?
No. I will not sell my soul by sitting idly by as evil grows. I'd rather die in glory or spend the rest of my life in prison than waste away knowing that I did nothing to stop this evil. It is not in my blood to be a coward. I do not care about the debt-based currency that Jews like to pretend is money.
I do not care for the bread and circus that Jewry has used to attempt to pacify my people. I willingly sacrifice my future--the future of having a fulfilling job, a loving wife, and amazing kids. I sacrifice this for the sake of my people. OUR people. I would die a thousand times over to prevent the doomed fate that the Jews have planned for my race.
"How does killing Jews help the European race? The European race is doomed? What are you talking about? These Jews were innocent!"
Every Jew is responsible for the meticulously planned genocide of the European race. They act as a unit, and every Jew plays his part to enslave the other races around him--whether consciously or subconsciously. Their crimes are endless.
For lying and deceiving the public through their exorbitant role in news media; for using usury and banks to enslave nations in debt and control all finances for the purpose of funding evil; for their role in starting wars on a foundation of lies which have costed millions of lives throughout history; for their role in cultural Marxism and communism; for pushing degenerate propaganda in the form of entertainment; for their role in feminism which has enslaved women in sin; for causing many to fall into sin with their role in peddling pornography; for their role in voting for and funding politicians and organizations who use mass immigration to displace the European race; for their large role in every slave trade for the past two-thousand years; for promoting race mixing; for their cruel and bloody history of genocidal behavior; for their persecution of Christians of old (including the prophets of ancient Israel--Jeremiah, Isaiah, etc.), members of the early church (Stephen--whose death at the hands of the Jews was both heart-wrenching and rage- inducing), Christians of modern-day Syria and Palestine, and Christians in White nations;
for their degenerate and abominable practices of sexual perversion and blood libel (you are not forgotten Simon of Trent, the horror that you and countless children have endured at the hands of the Jews will never be forgiven); for not speaking about these crimes; for not attempting to stop the members of their race from committing them. And finally, for their role in the murder of the Son of Man--that is the Christ. Every Jew young and old have contributed to these. For these crimes, they deserve nothing but hell.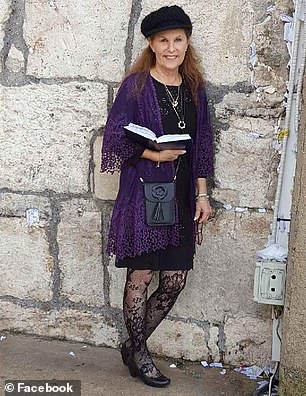 (Lori Gilbert Kaye, 60. Did she deserve to die?)
I will send them there. people. OUR people. I would die a thousand times over to prevent the doomed fate that the Jews have planned for my race.
"Why are you doing this? Surely killing a fraction of Jews will not solve any problems. Are there not better ways to save the European race?" Yes and no. There are three roles that must be played in this revolution. Those who spread the truth, those who defend the race, and those who continue the race (having children). Where most people misunderstand is that all three of these must be performed by everyone to the best of his ability. There has been little done when it comes to defending the European race.
As an individual, I can only kill so many Jews. My act of defence is not so much about my high score--that is how many Jews I can 'Do not pass go, do not collect 200 shekels' straight to fucking hell. But rather the statement that I made. There is at least one European man alive who is willing to take a stand against the injustice that the Jew has inflicted upon him.
That my act will inspire others to take a stand as well. And when this revolution starts gaining traction (if I am not killed) I expect to be freed from prison and continue the fight. I do not seek fame. I do not seek power. I only wish to inspire others and be a soldier that has the honor and privilege of defending his race in its greatest hour of need--and have a family if possible.
"How can you call yourself a Christian and do this? Surely the Bible calls for you to love your enemies?" Firstly, just because someone calls themselves a Christian does not make them one. Plenty of people wrongfully identify with being Christian. Beyond the scope of time, the Father and the Son made a covenant in eternity--that the Son would bring a people to Him that He may be glorified through them.
I did not choose to be a Christian. The Father chose me. The Son saved me. And the Spirit keeps me. Why me? I do not know. And my answer to loving my enemies? Trust yids and their puppet braindead lemming normal fags to take one quote from the Bible and grossly twist its meaning to serve their own evil purposes--meanwhile ignoring the encompassing history and context of the entire Bible and the wisdom it takes to apply God's law in a broken world. Is it lawful to let a thief murder my friend instead of killing the thief to prevent the death of my friend?
To ask such a question is to answer it. It is not loving towards your friend to let him be murdered. It is not loving towards your enemy--the thief--to let him murder. A child can understand the concept of self-defence. It is unlawful and cowardly to stand on the sidelines as the European people are genocided around you. I did not want to have to kill Jews. But they have given us no other option. I'm just a normal dude who wanted to have a family, help and heal people and play the piano.
But the Jew--with his genocidal instincts--is insistent on poking the bear until it tears his head off. The Jew has forced our hand, and our response is completely justified. My God does not take kindly to the destruction of His creation. Especially one of the most beautiful, intelligent, and innovative races that He has created.
Least of all at the hands of one of the ugliest, sinful, deceitful, cursed, and corrupt. My God understands why I did what I did. (Part Two)
--------------
Related
- Adam Green is the hottest commentator I know.
The Poway Aftermath
Must listen.
and More
Green nails the Jewish trick of accusing their victim of the thing they are demonstrating- racial supremacism and hatred.
First Comment from Brendon O'Connell
Expect more of this. It is absolutely central to Rothschild and Netanyahu's plan - force "Jews", especially white ones with electrical engineering degree's - to Greater Israel.
And since when is America about "race? It's about "values"...F-R-E-E-D-O-M. To be all you can be. It has zero to do with "race".
I guess now this "white European" can now empathize heavily with Native American Indians...sans 1700's..."European colonialists will not replace us!" But the Small Pox, whiskey and guns got 'em. Karma is a beeeitch. Nothings changed. Agenda 21 all over again. But now it's Whitey gettin' it.
Henry, why is it these "read up" revolutionaries can quote ALL the quotable ADL/FBI controlled White Nationalist quotes except the best ones..."Jews control banking and finance".
..according to Mr. Steinberg of the LA Times opinion section back in 2010.
In which case, why doesn't Jihad Johnny Washington the "nursing student" go after an Internationalist Banker walking up and down Wall Street walking into the big building marked "Goldman Sachs"?
Why is it ALWAYS some working-class sap on a train, in a mosque, synagogue, church, home getting blown up or shot and stabbed and NEVER a Wall Street Banker? Ever? Not that I would condone such an act on societies most productive predatory class. Imagine the great loss to the gambling with other peoples money culture.
In the end, assuming all is as reported, he shot and killed a Granny who will never bake a bagel again. What a hero. What an absolute tosser, shameful piece of crap.