Poway Shooter's Call to Arms (2)
May 1, 2019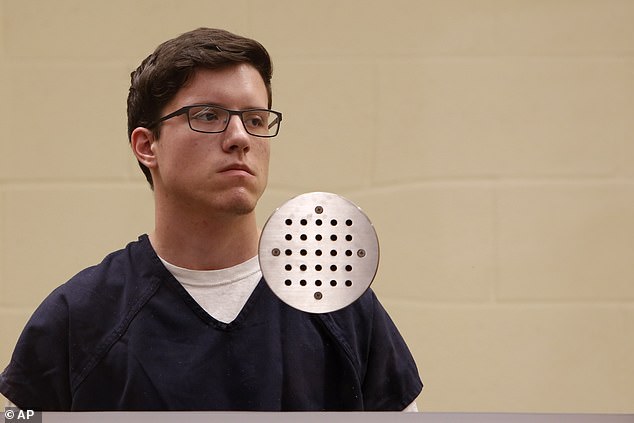 Is Poway Shooter, John Earnest 19, an American Hero?

John Earnest is a murderer who advocates killing Jews.
As a Jew, I take exception. I am against killing anyone.
However, as a Jew, I can understand him. Obviously, I don't condone genocide but I do understand resistance to Jewish domination. Israel doesn't tolerate foreign domination either.
While we disagree with his solution, John demonstrates a courageous spirit of resistance which is rare.

While American men are fighting Zionist wars everywhere, he recognized that the enemy is within.
We are so used to false flags or hoaxes, we cannot recognize a genuine act of resistance when it occurs.
Finally, a young man takes action, however foolish, and patriots label him an agent provocateur giving globalists an excuse to ban guns or free speech.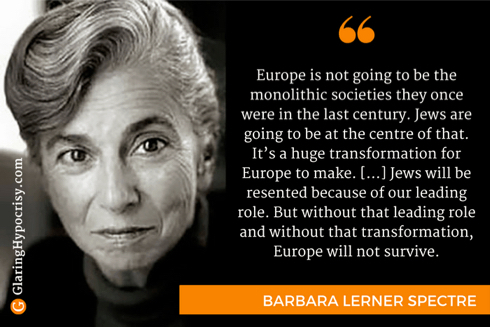 Young Zionists have done much worst things than John Earnest for a century. Antifa preaches violence every day with impunity. But Ernest can't? Whites can't defend their interests? They are at war whether they know it or not.
This is Part Two - (Unlike John, I believe Brendan Tarrant/Christchurch was a false flag. I deplore what Tarrant was accused of doing, whether mosque, church or synagogue. If Ernest turns out to be a false flag, the egg will be on my face. But I always give people who dare to take a stand the benefit of the doubt even if I don't agree with them.)
"You are stupid enough to make a White person's only viable option for survival to kill all of you. Keep doing what you're doing Jew-media. You're putting the noose around your own neck." -- John Earnest
By John Earnest
(Excerpt by henrymakow.com)
Make sure to call me a 'white supremacist' and 'anti-semite' or whatever bullshit you spew to spook the normal fags. It doesn't even matter. You've been calling every White person alive those names for decades-- they've lost all their meaning.
You've socially ostracized every White person. You've made it harder and harder for White people to live a normal life. To this, I say well done.
are stupid enough to make a White person's only viable option for survival to kill all of you. Keep doing what you're doing Jew-media. You're putting the noose around your own neck. The irony is glorious. To my brothers in blood. Make sure that my sacrifice was not in vain. Spread this letter, make memes, shitpost, FIGHT BACK, REMEMBER ROBERT BOWERS, REMEMBER BRENTON TARRANT, filter the religious D&C, and filter the schizos who will inevitably call this a 'false flag.'
Something to note, people grossly overestimate the police's ability to solve 'crimes' such as 'arson' and 'murder.'... I scorched a mosque in Escondido with gasoline a week after Brenton Tarrant's sacrifice and they never found shit on me (I didn't realize sandniggers were sleeping inside though--they woke up and put out the fire pretty much immediately after I drove away which was unfortunate. Also, they didn't report the message I spray-painted on the parking lot.
I wrote 'For Brenton Tarrant -t. /pol/'). It is so easy to log on to Minecraft and get away with burning a synagogue (or mosque) to the ground if you're smart about it. You can even shoot up a mosque, synagogue, immigration centre, traitorous politicians, wealthy Jews in gated communities, Jewish-owned company buildings, etc. and get away with it as well. If your goal is strictly carnage and the highest score--I'd highly recommend you look into flamethrowers (remember kids, napalm is more effective than gasoline if you want Jews to really light up like a menorah). I know
Don't leave DNA (use clothes you've never worn before and a mask--dispose of these after). Don't bring any electronics which can be used to track you. Don't leave a paper trail. Don't take too long doing it, and never speak of it (all electronics are bugged). Again, I'm talking about Minecraft. You do not have to 'televise' like I did and get caught.
As more of these happen, we will no longer need to film it. I do believe that it is best at this stage that I make a statement and people know that I did this. We are in the early stages of the revolution. We need martyrs. If you don't want to get caught because you have children who depend on you, you can simply attack a target and then slip back into normal life.
Every anon reading this needs to carry out attacks. They won't find us. They won't catch us. There are too many of us, and we are smarter than them. Remember that fear is the only thing holding you back. Fear that you might lose everything in your life. I am a testament to the fact that literally, anyone can do this, and this terrifies the Jew.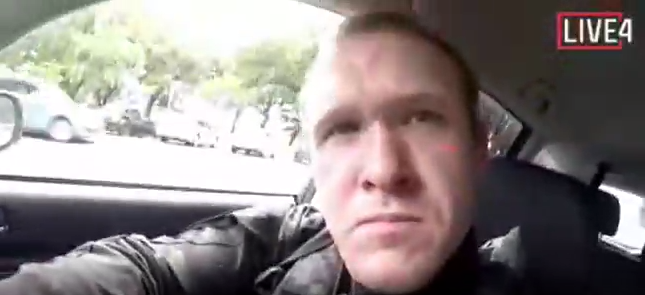 (Christchurch killer Brendon Tarrant)
I'm a 19-year-old nursing student from the depths of Commiefornia for fuck's sake. I had my whole life ahead of me. If you told me even six months ago that I would do this I would have been surprised. Meme Robert Bowers [Pittsburg] back and keep up the memes of Brenton Tarrant. Tarrant was a catalyst for me personally. He showed me that it could be done.
And that it needed to be done. "WHY WON'T SOMEBODY DO SOMETHING? WHY WON'T SOMEBODY DO SOMETHING? WHY DON'T I DO SOMETHING?"--the most powerful words in his entire manifesto. Any White man--rich or poor, young or old--who is brave enough can take any action he wants against the tyrannical and genocidal Jew. You should be more afraid of losing your entire race than this life you now live. The most dangerous kind of man is not one who has nothing to lose, but one who has everything to lose. Every single White man has everything to lose by doing nothing, and everything to gain by taking action.
Anyone who denounces violent self-defence against the Jew is a coward. He may know the crimes of the Jew, but subconsciously he knows that ACTUALLY taking action would mean sacrificing the bread and circus. It might mean that he won't live comfortably anymore. This is one of the reasons cowards so shrilly screech that Brenton Tarrant and Robert Bowers were Mossad false flag operations.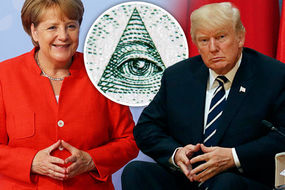 (All "leaders" belong to Cabalist death cult)
They can't fathom that there are brave White men alive who have the willpower and courage it takes to say, "Fuck my life--I'm willing to sacrifice everything for the benefit of my race." He projects his own cowardice onto the White race. To the coward, it is just a hobby. He is a LARP fag and a traitor. Ignore him. He has nothing useful to offer.
That or it's just a Jew shilling, "Don't oppose us." Or possibly a schizo boomer off his meds. It's a shame that Robert Bowers especially got such a bad rap due to the inordinate amount of schizofags and flat-earth-tier-tards on /pol/ right now. Brenton Tarrant inspired me. I hope to inspire many more. To those who are brave--know that your sacrifice is the greatest act of love for your race. Your sacrifice will be remembered. Always.
(To be continued)
---
First Comment from Glen-
I can't believe people continue to buy into these FEMA Capstone events. When survivors walk out of a hospital before the blood on their wounds is dry to be interviewed by a drooling press, it should tell us this is just another agitprop made for TV drama.

Once more, the .223 is devastating round and causes massive tissue damage in even a flesh wound. Again let's examine what a .223 round does to human flesh:
"One looks like a grenade went off in there," University of Arizona trauma surgeon Peter Rhee told Wired when comparing the damage done by AR-15 bullets and 9mm handgun bullets. "The other looks like a bad knife cut."
The reason that happens is pretty simple, and it's explained by physics. The bullet from an AR-15 rifle leaves the muzzle at three times the speed of a handgun bullet. That means it has plenty of energy to "distribute" inside the body upon collision.
It can disintegrate three inches of leg bone, turning it to "dust" according to Donald Jenkins, a trauma surgeon at the University of Texas Health Science Center. "The liver looks like a jello mold that's been dropped on the floor," if hit by the same bullet, Jenkins says. The exit would can be the size of an orange.
Comparatively, handgun bullets can be stopped by flesh and bone, and can pass through the body only to remain stuck in the skin.
Furthermore, AR-15 bullets don't just affect the skin and the tissue immediately under it. In addition to turning a bone to dust or liver into jello, the high energy would also cause damage around the entry and exit wounds.
Some links to consider in the analysis of this latest hoax:
https://phibetaiota.net/2019/04/state-of-the-nation-another-false-flag-synaogogue-shooting-with-a-fake-hero/

http://aanirfan.blogspot.com/search?updated-max=2019-05-01T03:00:00-07:00&max-results=7

https://153news.net/view_channel.php?user=Jeffersonian%20Girl

These staged events will never cease unless people have courage to expose them for what they are.