Zuckerberg is Literally a Mind-Controlled (((Globalist))) Pawn
June 15, 2019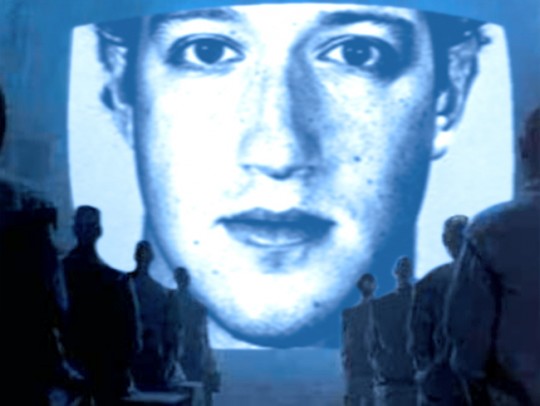 Zuckerberg is a Jewish supremacist
Expose of Faceboot's early days
by a gay lover who wishes to remain anonymous. (How many did Mark have?)
"Mark has become, over the years, no friend of America. In fact, he hates America and rants on about how proud he is to avoid U. S. taxes and to cheat the American people - whom he considers to be animals.
Mark believes he is a higher being - above human beings. He now believes it was all his work that made Facebook. He is completely deluded by his own propaganda, which is nothing but lies. It is because Mark is now a danger to himself and the world that I must tell the true story of how Facebook and social media have become the enemies of Americans and the world.
Mark was shocked when he received an acceptance letter from Harvard, before he had applied. No test scores, interviews, or pre-requisites were required. His government "programming" had made his acceptance a given. Harvard wanted Mark, and Mark did what he was told. So, when the president of Harvard, Larry Summers, called Mark into his office early in his freshman year, Mark was not so surprised. He knew he would have to pay the piper. Summers asked Mark to start a group to work on the social media project - a supposed competition among teachers and students to win a government contract.
The ostensible goal was to create a social directory and Harvard where people could share in small groups. The real intent was to create a social network to manipulate the world. Mark liked the idea but was too lazy to do anything about it. He stuck his nose into the others' camps to see what they were doing, but he himself just talked about it with good programmers and made them promises--thus, numerous lawsuits ensued from those promises.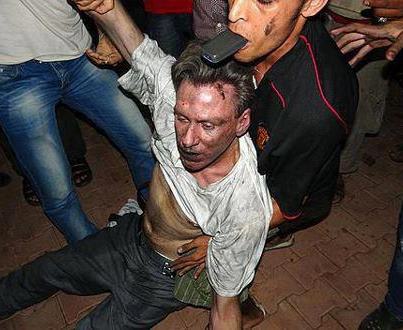 (former Harvard President Larry Summers)
Larry Summers, left, continued to call Mark into his office for updates, so Mark just lied. Occasionally, others would be in the office with Larry Summers, but one person stood out and showed up at many more meetings in the future. This man was obviously the person in charge of this project. His name was a former Harvard Law Professor James Chandler. He boasted that he was one of the top idea people for DARPA and that he had actually developed lower level programming languages for the Army. He pretended to be interested in me, but I could tell that was a political act. Guys like me can just sense these things.
Over time, it came out that Summers and Chandler had much bigger plans for the social media project and had some outside sources of help to complete the project. Mark found it odd that Summers, Chandler, and eventually Sheryl Sandberg did not put much pressure on Mark to produce but were interested in everything Mark was learning from spying on the other groups for almost two years.
One day, Mark was called to Summers office in Massachusetts Hall to meet a most unusual man. His name was Andrew Marshall and he was the head of the Naval Intelligence Net Assessment Office. Mark was terrified of Marshall from the beginning. Marshall had Mark sign a government secrecy agreement, and other security agreements before he told Mark the ultimate military nature of what the Harvard Facebook project entailed. Mark, and Harvard, were simply being used as incubation think tanks as a cover for a military project that needed a corporate face. Professor Chandler said he had discovered the source code that would accomplish the seemingly impossible task of making a social directory "scalable" to billions of people.
Chandler droned on as Harvard professors like to do about how Harvard academic elites were the best choices to do the early testing because of their superior intellects. He explained that this scalability dilemma was not being solved by the military's usual Microsoft, IBM and Oracle go-to military intelligence suppliers for reasons that were over my head. He said they had found a company who had solved the problem but was not willing to be used by the military as a black-ops project against Americans and the rest of the world.
Chandler and Summers had selected Mark as their front-man to lie and claim that he had written the source code for scalability. Chandler explained that the government had seized the source code from an inventor and his company for use in the DARPA Harvard Facebook project. He explained in very flowery intellectual property theft language that Mark may get sued by the inventor, but that DARPA would shield him. Mark told them he was willing to take that chance......
BEHAVIORAL MODIFICATION
Mark Greenberg (Zuckerberg) did not create Facebook. Facebook is a governmental monopoly doing the most advanced virtual behavioral modification on the planet with stolen and modified patents, intellectual property (IP), and trade secrets from inventors who were not remunerated for their inventions. I personally knew this, even when it was happening. I felt sick about the whole thing and this led to many, many arguments between Mark and me. The other members of the Fellowship felt the same way I did. Eventually, Mark had to buy all of us off with large sums of money over the years.
We have not spoken up before now, but I personally cannot hold my silence any longer. I must speak out openly about the criminal surveillance Mark does through Facebook because it gets worse every day. Mark's handlers tell him to allow more surveillance even though security breaches, selling customer data, allowing for spying by CIA, NSA, DIA, GCHQ, MI6, Five Eyes, lying to Congress, meddling in elections, allowing everyone access to Facebook data, censoring conservatives, being a platform for the Democrat party, and many other charges have been brought against Facebook in other countries and America. Mark will not listen to me or anyone else about stopping the insanity. I believe he is unstable and not fit to run Facebook.
When I saw the $1.5 billion from George Soros and the Atlantic Council bring in the AI system (some built by the Cambridge Digital Forensic Research Laboratory) used in Europe to stop free speech, I had had enough. It was then that I knew Mark was truly being used by evil forces and that even he couldn't stop it. He seemed to have a death wish to destroy Facebook and reveal some of its evil intent. This was ruining the company I was trying to help run. There were no other avenues that I could take the company down that would deter Mark from the total destruction of Facebook. Mark had been told to win the country for Hillary, or kill the company trying. He was making astounding mistakes that showed the truth of the evil foundations of Facebook.
Our secrets were gushing out like blood from a slaughtered pig. I kept talking to Mark, trying to change his mind, but he became more insane and impossible to talk to. Mark gave up control of the company to a crowd stumbling over themselves to take personal credit for Facebook's "turnaround", including Highlands Group, DHS, DoD, Naval Intelligence, SERCO, Crown Agents, IBM Eclipse Foundation, Clinton Foundation, Open Society Foundation, Google, Alphabet, Schmidt, Sandberg, Thiel, Hoffman, Breyer, Louie, Ketterson, Goldman Sachs, Blankfein, Dimon, Microsoft, Gates, Allen, Thompson, Balmer, Ozzi, Nadella, Milner, Obama, Pritzker, Hillary, Kutcher, Bono, Soros, Lamont, the Queen's men Richard Allan and Nick Clegg, and the rest of the gang who are eager to clean up Mark's messes. I could see that Facebook was on its last leg but I couldn't understand why Mark would kill the company.
Then, one day I realized what Mark was doing with the obvious crash-landing of Facebook. He was being told that he would get a "deal" with the government charges against the company and would not have to pay billions in fines. The deal would be like the government's deal with Standard Oil when they were charged with anti-trust, monopoly issues. They were made to break up into seven different companies - all of which became as big or bigger than Standard Oil itself. Splitting up the monopoly made the owners seven times richer.
That is what Mark is doing. He wants Facebook to be broken up instead of answer to the crimes it has willingly committed. Corporations can simply go bankrupt, dissolve, crash and burn, or do what Google did when it created a new company called Alphabet who is now called the Mother of Google and is worth even more.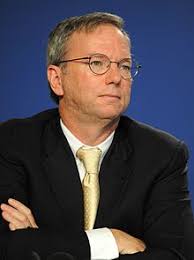 How a child becomes the parent is a new one for me. Eric Schmidt showed Mark exactly what to do and please remember that Eric Schmidt was also Mark's mentor and the first person to invest hundreds of millions in Facebook before it went public. Eric Schmidt made billions off of his insider trader knowledge from the Highlands Forum investment in Facebook. Britain's offshore banks feed them all with endless money laundering and "deal flow" as long as the Queen gets her cut. All us insiders know this global money game is totally rigged to perpetuate this evil power. I don't want to go to my grave knowing that I didn't do something to atone for my sins in perpetuating these lies.
I believe that Mark is doing everything in his power to get President Donald Trump deposed, just as he did everything he could to try to help get Hillary elected. If Trump continues, the globalist lose. Mark is a true globalist; he is not an American anymore. Mark essentially does not have a plan for Facebook, he simply does what he is told and always has. Mark has made no decisions on his own - not one. This current decision to destroy Facebook from the inside out is nothing more than Mark's handlers using Mark in their last hours of power. Trump will win 2020 and Facebook will die. The only question left is whether Trump will charge Mark Fakerberg with the crimes he committed.
I, for one, want Mark in jail along with his handlers. I have personally been threatened and intimidated by these Big-Tech monsters since I met Mark Zuckerberg (Greenberg) - a person who truly does not even know his own name or who he is and yet is one of the richest people on earth. Mark did not earn nor deserve a single penny he has been given. Mark is a card-board cut-out who has lost his way and is completely delusional at this point.
As a Facebook insider I demand Mark be fired and all assets taken from him due to his non-stop lying to stockholders and Facebook users. The Board of Directors, underwriters and institutional investors all know about the secret government contracts that have been propping up the company since the beginning, but most average shareholders do not. It is a government-owned and operated military psy-ops weapon that has gotten out of control and been used for treasonous purposes and for seditious actions against the American people.
After she got sick of the lies, Mark's former speech writer Katherine Losse described in her 2004 book The Boy Kings that Facebook has stolen personal data and sold it, created a "dark" profile on every user and sold it to everyone who would pay the price, created secret files of compromising photos, allowed all government agencies to access all user data, breached every user agreement, lied continuously to all users, built in back-doors and zero-day programs for the military, and many other unethical, immoral and illegal activities. Did Mark Zuckerberg (Greenberg) willing and with intent allow these criminal activities to go on unchecked on Facebook? - You bet he did. And he is still doing it and getting worse every day. Like other Facebook insiders, I want no part of this squelching of free speech or illegal surveillance activities or the purposeful experimentation on users to develop new and better means to electronically control, manipulate, and imprison people.
I have stood against Mark's immoral and evil actions since our freshman year at Harvard. Nothing has changed, except that Mark has gotten worse and his handlers have become so demanding that they are condemning Facebook to the trash heap and creating the circumstances for Mark to become even richer and more insane. His next projects include a system much like what Eric Schmidt has created for China, a social credit system that controls the freedom of every American.
When Facebook is broken up, the new companies will have the Eric Schmidt "Dragonfly" social credit system built in. Mark wants to be like Eric and control the world from a digital Ivory Tower and oversee the depopulation of the earth. These maniacs believe they are "above the human race" and are actually higher beings sent to the earth to control the masses. From my experience, these attitudes are extremely prevalent with Silicon Valley tech giants -- and they make me sick.
The time has come to simply end the fake social media experiments and call them governmental black-ops projects. I personally know most of these cyber tech-lords and I can testify that they do not possess the tech skills they claim founded their companies. They are simply tech thieves, like Mark Zuckerberg, who need to pay back those they stole from and be put in jail for their crimes. I personally am willing to testify without immunity and suffer whatever consequences I deserve for knowing these things and never bringing them forth until now. I know that the corruption is so great in Washington D. C. that I would not stand a chance of bringing forth this information without being squelched, killed, or silenced like I have seen done to others.
I suggest that the new Attorney General simply read this letter, investigate and then ask Mark Greensberg to program a single line of coherent code. When he cannot, lock him up.
----
First Comment from CK:
Facebook, along with Google and the other mainstream online services, has become a primary conduit for the collection of actionable information about nearly everyone; it is used for targeting purposes for advertising and by security agencies and anyone else who wants to pay for your private information.
Information is collected not only from the Facebook site, but also (like Google) from the network of nearly unavoidable "trackers" and "collectors" on nearly all web sites using cloud services, code and plugins such as comments, analytics and so on. Even if you don't post something, you type it in but decide not to send, that information has already been collected via keyloggers. Even if you don't use Facebook, they are still tracking you. Some phones install the Facebook app by default. Do not trust the messages telling you can decide to give them your data or not....everyone is automatically opted in, even if you opt out.
If you think you can quit Facebook, it would be like trying to quit your birth certificate. Three years after removing all my personal information and closing my Facebook account, I received a message from Facebook saying my account that wasn't supposed to exist was logged in from a location in Siberian Russia. To completely remove this account, I would be required to provide a government issued ID. No joke.
Facebook is only one facet of the mind control system, which operates using psychological techniques such as addiction, the placebo effect (the most important medical discovery of the 20th century), priming (using one stimulus to influence a response to a subsequent stimulus), even central banking, which manipulates prices via inflation and deflation to change behavior. As long as you are inside this system, you are a victim of this mind game. The system is all encompassing and ubiquitous.
How to escape this? Move to a rural location, have conversations in person, away from electronic spying devices, which includes almost anything with electricity inside. Read books printed before the 1970s. Sadly, this will probably mean the end of the internet as we know it. It has become a demon's den.