Jeffrey Epstein & Cognitive Dissonance
August 14, 2019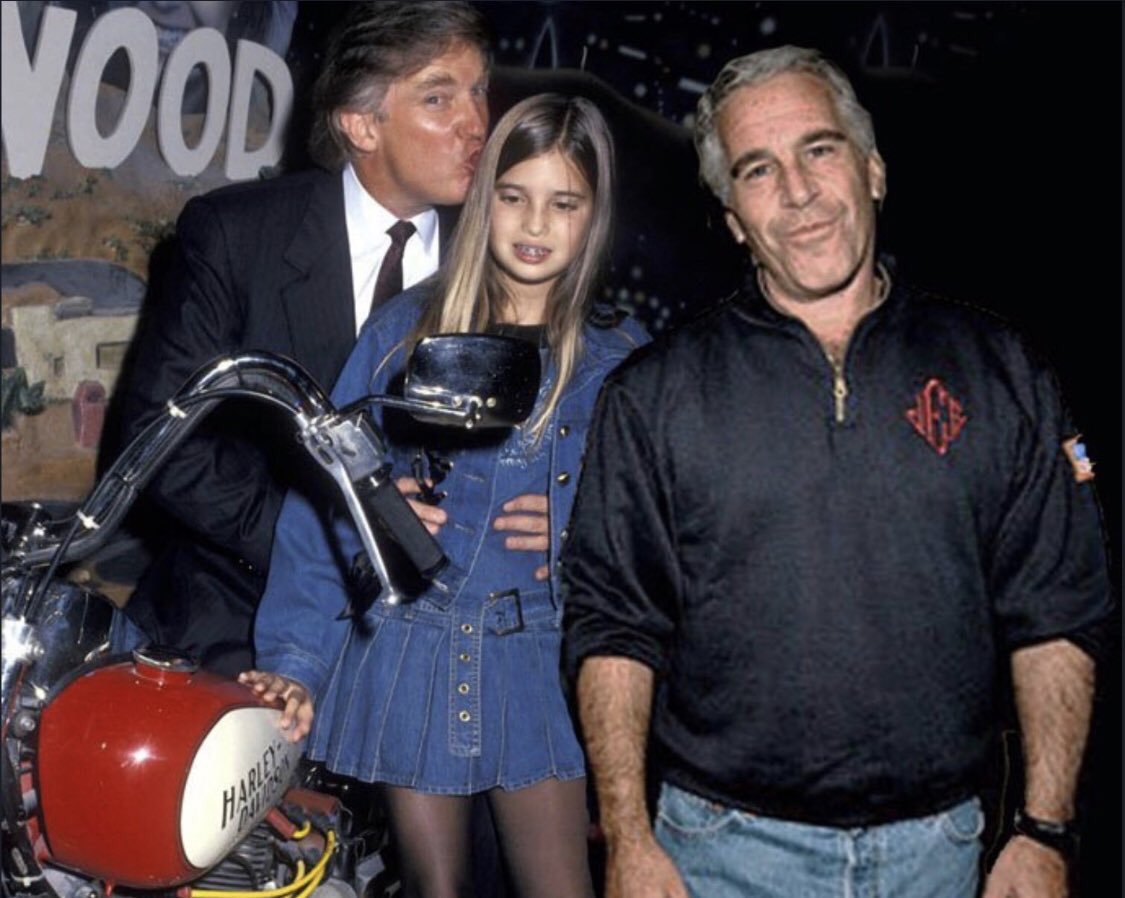 Cognitive dissonance is when what you are told does
not correspond to what you see. We do not yet know
why Epstein was arrested, and then murdered or allowed to escape
but one thing is sure, it contributes to a sense of
cognitive dissonance in the public and a growing
distrust of government and reality itself. Could this be deliberate?
Could this be part of satanic possession?
by Henry Makow PhD
Cognitive dissonance is a big part of US politics. I am going to
illustrate this by listing a few examples related to the Epstein case, and
a few general examples.
1. People have known about Epstein's pedophile sex trafficking for decades but there were no charges. A sweetheart deal was made in 2008.
Why did the authorities finally decide to get serious in 2019?
Surely this was a preliminary step to murder or suicide.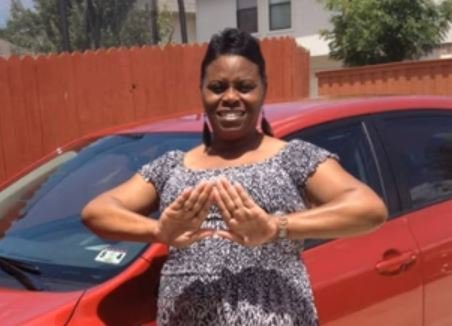 GENERAL EXAMPLES
Fostering cognitive dissonance is central to US political discourse.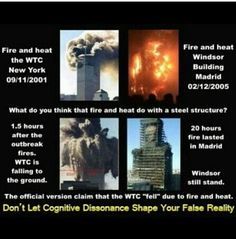 Why was it wired for demolition? And the twin towers weren't?
2. Trump and Congress pander to Israel but no one questions this and asks why. Congresscritters go on all-expense-paid junkets to Israel and no one questions the propriety of this.
3. The assassinations of JFK, RFK, MLK, Seth Rich, Andrew Breitbart, Vince Foster and a long list of Clinton associates get a pass.
4. Pizzagate.
5. Countless mass shootings under suspicious circumstances.
6. "Pride" and "Transgenderism." The idea that naked men parading in public are worth honoring and children should be allowed to choose their gender.
7. "Russian Collusion" occupies media and government for years without any evidence that results were actually affected.
8. The absurd idea that national borders should be erased and the billions of people living on $2 a day should be allowed to come to the West to form an alien entity and enjoy welfare benefits.
While the goal of cognitive dissonance may be to turn off the masses, it is having the opposite effect. People are realizing that everything that conspiracy theorists have been saying for decades is true. The world is run by the Illuminati, a satanic cult that engages in pedophilia and ritual human sacrifice.
Nothing better demonstrates the bankruptcy of government and the media than the farce summarized by the words, Jeffrey Epstein. No longer will society believe what it is told.
----
First Comment from George:
I do not think that the affair can be called a matter of pedophilia or child-trafficking. There is obviously a lot of that going on elsewhere, for reasons of feeding personal perversion, organ theft, blackmail, etc. This was a matter of underage prostitution used to blackmail persons of influence in any area of society. Epstein was not the mover and shaker. Ghislaine Maxwell's role has been fully described by the underage prostitutes. She recruited them, and instructed them in the details of prostitution to men they would not normally find attractive.
Epstein reportedly handed them $300 for a typical session with himself for training purposes, and a reported $10,000 to a slightly underage Virginia Roberts for sex with Prince Andrew. What a bargain! What paparazzo would not leap the chance for that video for a measly $10,000? The girls were not victims. They were prostitutes, often, no doubt, the pride of their parents who saw them consorting with the rich and famous.
Wexner was undoubtedly not a bona fide victim of this college drop-out nobody who was a master of blackmail of the influential. He was a con artist a lot like Trump and a million other con-artists. His alleged wealth was probably smoke and mirrors, a stage prop, as will be apparent to the gold-digger prostitutes claiming victimhood.
Just look at their faces in the photos, beaming with pleasure at their glamorous roles in life while their honest contemporaries are slaving away at Starbucks. Ghislaine Maxwell had the connections to set Epstein up with the marks like the idiot Prince Andrew and the insatiably greedy and degenerate Clintons. Like her father, Mossad Master Spy Robert Maxwell, she did a superb job of entrapment. Poor Jeffrey was just the training guy who showed the girls how to perform the tasks Ghislaine taught them.
Of course lots of guys would flock to a Craigslist ad with that job description, just as lots of teenagers actually did flock to Ghislaine's enticements. As the old saying goes, nice work if you can get it. Ghislaine's reported assessment of her stable: "I consider them trash."
The overall format was not that different from the so-called Profumo Affair, in which fully willing, completely adult prostitutes like Christine Keeler and Mandy Rice-Davies compromised political leaders. It is possible, of course, that in the highly unlikely event of some of the girls wanting out or demanding blackmail payments for themselves, that the ominous temple on Little S. James Island served as a not-so-subtle hint. It is also possible that Jeffrey Epstein pocketed some personal blackmail assets that were not in his job description. That has been known to happen in such cases as the Mossad New Jersey Governor McGreevy entrapment by Golan Cipel. But however we view this Epstein Affair, it was not child trafficking or pedophilia. Like Victoria's Secret lingerie, it was a class act.