Makow Explains His "White Ethnocentrism"
September 9, 2019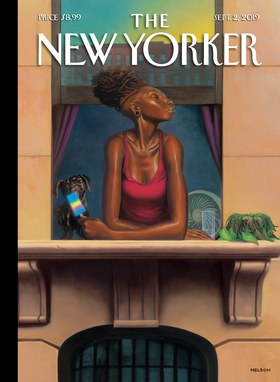 Last week I tweeted-
"The current cover of The New Yorker is how Organized Jewry and Freemasonry envisage America. Would we see this cover on a magazine called "The Jerusalemite?"
I got this reply from "Grim LeRogue"
"by tweeting words like this.
New York City hasn't been a white city in 70 years. This cover isn't outrageous in the least.
Do you realize without your racial divisiveness you'd have the best conspiracy site on the planet?

You gotta stop presuming whites are the only people against tyranny.
You make it impossible to recommend your twitter to nonwhite conspiracy students.
As a white would unfollow a black conspiracy Twitter that didn't respect his/her presence, any nonwhite i told you where the best feed on twitter would assume I'm a racist for enjoying you - because your page's Achilles heel is its white ethnocentrism that pushes nonwhite anti-tyranny allies away.
tweets like these make all the good info you reveal go to waste bcuz many won't even want to read a word you say after tweeting so racially uninclusive.
many of the nonwhites you could greatly inform (who'd go on to inform many others) would leave you & your informative revelations, feeling uninvited - bcuz of tweets like this.
they'd feel rejected by you, the good guy; and see on the other hand the devils like AOC smiling in their face and follow her instead.
every racially uninclusive tweet you post alienates an ally. the devil is right there to scoop up (via flattery) every nonwhite ally you push away.
so you're hurting your own anti-tyranny cause by pushing nonwhites into the net of the tyrants! 😧
Thanks, Grim for this valuable feedback; Let me explain --
I believe people are defined by their individual behavior, not their racial or ethnic background.
I believe people are individuals and should be treated as individuals. The individual's ability to be unique is the essence of freedom itself.
People of European descent should retain their national identity, just as Africans and Asians do in their own countries. I want to see everyone prosper in their national homelands.
Third world migration and multiculturalism are being imposed by the Cabalist central bankers who regard people of European origin as a challenge to their unfolding world tyranny. Europeans retain a residue of Christianity which Cabalists, who are Satanists, wish to destroy.
"We will destroy every collective force except our own," they write in The Protocols of Zion (16-4).
We see them gnawing away at the four legs of collective identity - religion (God) nationhood, family (gender) and race.
Third world immigrants are being imposed to destroy the European national/religious/racial heritage of the West. If this had been discussed and voted upon, fine. But it is being imposed by the agents of the Satanist central bankers, i.e. our politicians, and mass media.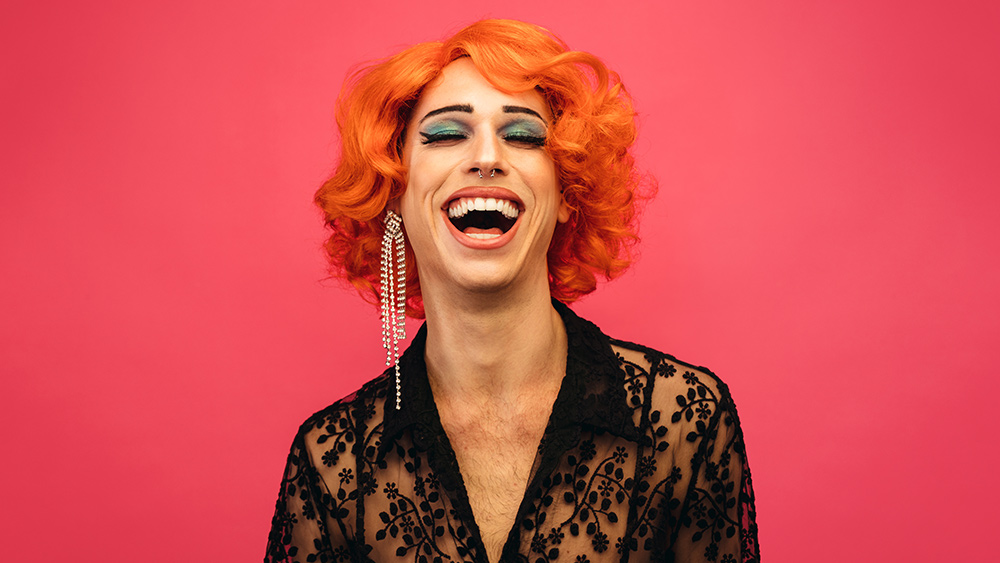 (Justine Trudeau-Castro, globalist traitor. Who gave him the mandate to do this?)
Mass immigration is a form of gerrymandering. Its sponsors hope to harness these voters to disenfranchise Europeans. This is a well-known Marxist ploy known as the Piven-Cloward Strategy: import and bribe voters.
Disenfranchisement can lead to genocide. (They are also pushing miscegenation.)
To call European resistance "racist" and "bigoted" is a typical Communist (Cabalist) smear tactic. (
What is Communism?
)
Why do we hear about "white privilege" but never Jewish or Chinese privilege?
The Jewish state will be the only Western state allowed to retain its national, racial and religious identity.
The above tweet calls out their hypocrisy. The NewYorker is one of their many mouthpieces. What they call "white supremacism" and "white privilege" are just Europeans trying to maintain their identity in the country they built, defended and pay for. This is really about white dispossession.

I AM AN IMMIGRANT
I came to Canada as a baby in 1951. I am in favor of legal immigration that reflects the national character and priorities, rather than subverts them.
We must recognize that humanity is satanically possessed. Our society has been subverted by a satanic cult - Cabalism i.e. Freemasonry and Organized Jewry. Their agents are always making hand signs so they can recognize each other.
People have always come to America for economic opportunity. Third world immigrants come for this reason. They don't uproot themselves because they want to. Would it not be better if they could prosper in their homelands? Shouldn't this be the priority of the West?

Finally, our anger should be directed at the traitors ("globalists") who are our leaders and not the im-migrants. The im-migrants understand they are being used. They understand the reaction of Europeans. It is not personal.
Im-migrants are often people of high caliber, steeped in religion and family values. They are vocal opponents of gender-bending.
We should invite them to join us in confronting the pernicious agenda of central bankers and their proxies, our "leaders."
I don't have a problem with minorities. I just don't want to become one. I think immigrants understand this. They wouldn't want to be a minority in their homeland either.
In conclusion, the charge of "white ethnocentricism" shows that Grim LeRogue doesn't understand my position. I believe everyone is entitled to be ethnocentric to a degree, not just Jews.
First Comment from Lynda-
This little gem is actually a workshop in Political Correctness and Psychological Warfare.
White. White is a colour code for a racial narrative created by the Judaic Supremacy. It originated in Russia as a Zhiddish / Judaic term of demonization for Russians who were fighting the seizure of their nation and its state by the Yiddish Revolution and the imposition of their Communist system. The Zhids, who in the Revolutionary color scheme identified with the color of their Revolution as 'Red Russians' demonized the ethnic Russians in terms of their appearance as White. In the Communist racial narrative: White is always synonymous for racism and ethnic exclusivity in terms of the White nations' right to be a nation, organize a state, create a social order and build an economy. Zhiddish supremacy, however - is always going to bring 'inclusivity' against this right - as the history of their Communist Revolution demonstrates. The Jews can't be colour coded anyway because they are multi-racial with European, Asian and African Jews and all the sub-races.
Now in the Western nations where people of European ancestry have created and built a nation-state (slated for Communist takeover), the majority demographic (for now) is again designated as 'White'/ racist - as opposed to the other (Federally Funded) ethnic identities who have rights and benefits of citizenship in these states and are entitled to be as racist and exclusive as they like. To wit, LaRogue's rap on your website.
I seriously doubt that 'inclusivity' applies to Grim and his ilk - they are entitled to their ethnic identity in terms of the Jewish racial narrative. He should try swinging that dead cat over into Federally Funded La Raza's backyard and see how he goes with that. It always needs to be pointed out: it is only in European nations where there is rule of law and liberty do we find protections for individual rights and a wide range of individual behaviours, beliefs.
Under the Kaganate or the Communist Party or any tribal system - not so much. In Christian England - the customary laws of the old pagans had the rights of the highways, bye-ways and forest sanctuaries where the king's writ did not run. The Jews had the right to self-governance in their communities - but England - both Church and state - drew the line over the death of Hugh of Lincoln and expelled all the population that had not married into the aristocracy for the kinds of practices detailed in the Toaff's work Blood Passovers.
The Judaic supremacy with its Masonry is again pushing this envelope again under Herzl's 'the Jews must suffer more' dictum for Zionism and its Communist Revolution. And this is not going to go well.
When ZOG cancels the BRT card and initiates Helter Skelter upon the unhyphenated American population , I am sure Grim and his ethnic identity will be freely asserting their looting rights. No one is going to give a fig for 'inclusivity'. The only people who care about 'inclusivity' now are goofy Whites who did not understand the Communist Revolution in Africa south of the Zambezi.