Kurt Nimmo: Trump Institutionalizes Jewish Supremacy
December 20, 2019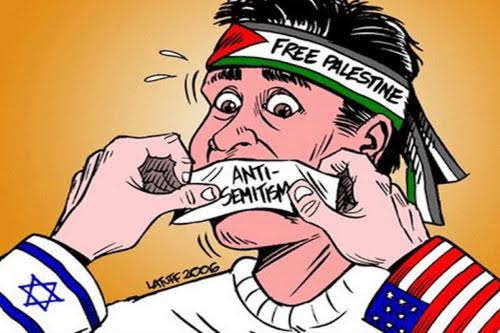 Trump's Executive Order banning criticism of Israel or Jews as "hate"
anoints a murderous racist rogue state and its minions as rulers of the world, as mandated in Jewish dogma.
by Kurt Nimmo
(abridged by henrymakow.com)
It's official. If you find the dispossession, murder, torture, and slow-motion ethnic cleansing of Palestinians disgusting and criminal, you're an 'antisemite'.
If you organize like-minded folks and urge others to boycott Israeli products, you may end up in prison.
It's OK to criticize official enemies--Iran, Syria, Venezuela, North Korea, Russia, China--for imaginary crimes such as chemical weapons attacks in Syria and Russia's meddling in elections rigged and prearranged by a hidden elite, but you are flirting with serious danger when you talk truth about Israel....
In America, the state and its media have done an effective job of disappearing wars and downplaying or straight out ignoring the Pentagon's heavy record of lies and evasion.
"Top Defense Department officials have largely brushed aside questions surrounding reports that U.S. officials lied about progress in the 18-year Afghanistan war, with experts saying it's unlikely the documents will change the administration's approach to the long-running conflict," The Hill reported earlier this week...
Iraq was invaded for the sake of Israel. It was invaded and its civilian infrastructure destroyed and its children poisoned and murdered for a simple reason--Saddam Hussein held up Palestinian fighters as heroes. He wrote checks to the families of the dead....
Ever since its "war of independence" (ethnic cleansing and mass murder in Palestine that made refugees of thousands of Palestinians), Israel has gone to war with its neighbors...
Dare mention any of this and you will be designated an antisemite. It is impermissible and will soon be illegal to criticize Israel. It is hatred of Jews to oppose the billions of dollars doled out to the Israeli state year after year without the consent of the American people.
"Among the world's nations, the United States stands out as the most devoted backer of Israel," writes Mark Weber, a scurrilous antisemite according to the SPLC.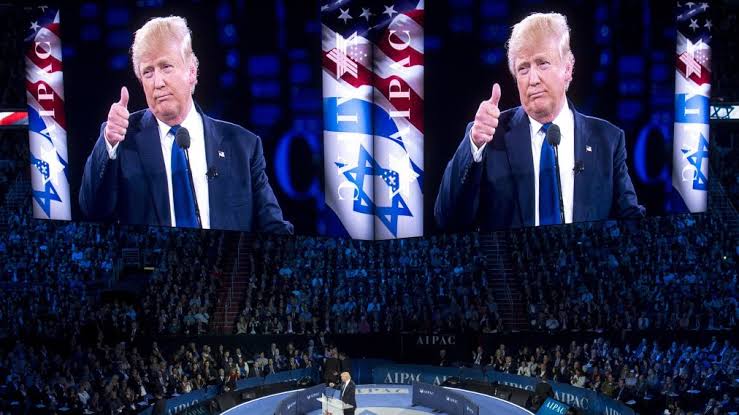 With very few exceptions, even those American politicians and media figures who might sometimes criticize a particular Israeli policy are, nonetheless, vigorous supporters of Israel--and not just as a country, but as an emphatically Jewish ethnic-religious state.
In spite of occasional disputes over specific policies, the US continues, as it has for years, to provide Israel with crucial military, diplomatic and financial backing, including more than $3 billion each year in aid...
Since the 1960s, Jews have come to wield considerable influence in American economic, cultural, intellectual and political life. Jews played a central role in American finance during the 1980s, and they were among the chief beneficiaries of that decade's corporate mergers and reorganizations.
JEWISH HEGEMONY
Today, though barely two percent of the nation's population is Jewish, close to half its billionaires are Jews. The chief executive officers of the three major television networks and the four largest film studios are Jews, as are the owners of the nation's largest newspaper chain and the most influential single newspaper, the New York Times... The role and influence of Jews in Ameri­can politics is equally marked...
It is disturbing to witness the almost complete lack of interest on the part of the American people to put an end to America's involvement in Israel's wars, fought and paid for by clueless US citizens....
Beyond a small number of principled leftists and libertarians, there is virtually no opposition to Americans fighting and dying in Israel's wars.
But that silence is hardly enough. Now the state is looking to prosecute "antisemites," aka critics of Israel and a hijacked US foreign policy.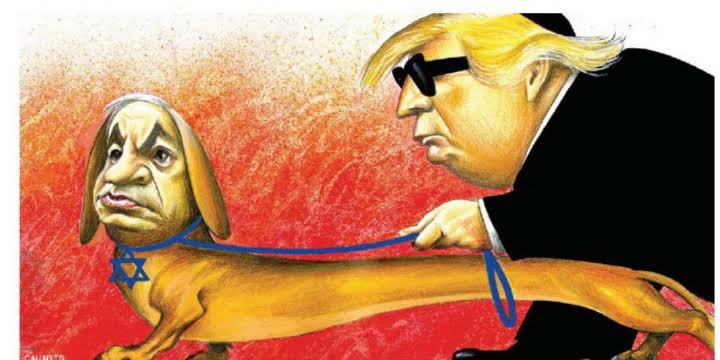 Fox News: On Wednesday, President Trump signed the executive order, which broadened the federal government's definition of anti-Semitism to include the International Holocaust Remembrance Alliance's definition, which can include criticism of Israel, and instructed it to be used in enforcing laws against discrimination on college campuses under Title VI.
The "Working Definition of Antisemitism" put out by the International Holocaust Remembrance Alliance states "manifestations might include the targeting of the state of Israel, conceived as a Jewish collectivity."
Moreover, discussing and criticizing the victimization of the Palestinian people by the Israeli state is antisemitism. "Denying the Jewish people their right to self-determination, e.g., by claiming that the existence of a State of Israel is a racist endeavor," is also described as hatred.
There is no paucity of facts on this latter point. Last year Israel passed what can only be regarded as a national race law that designates all non-Jews as second class citizens.
"From now on, two types of blood exist in Israel: Jewish blood and non-Jewish blood, on the law books as well," writes Gideon Levy for Haaretz. (Hitler's racism was also based on blood.)
The price of these two types of blood is also different. Jewish blood is priceless, it must be protected in every possible way. Non-Jewish blood is terrifyingly cheap, it can be shed like water. A situation that existed until now only de facto, with different standards and punishments for Jews and others, is from today by court decree.
Seventy years of nationalism and racism toward the victims is now receiving its appropriate legal backing. The nation-state law, which they said was only declarative, in the correct interpretation of [Jerusalem District Court Judge Moshe Drori], has earned its true meaning: The basic law for the superiority of Jewish blood. From now on, Israel has race law.
This "race law" is apparently OK with touchy-feely establishment liberals, while at the same time they rail against imaginary racism by "toxic white males" against state-sanctioned protected groups based on skin pigmentation and sexual orientation...
---------------
Thanks to Ken Adachi for the tip!
First Comment from Linde