Celeste Solum-- Human Life Will Be Unrecognizable
March 21, 2021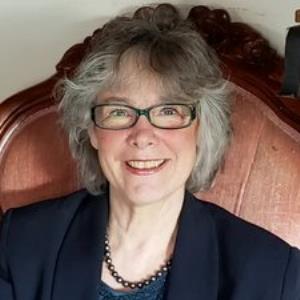 According to FEMA whistle blower Celeste Solum, left, Americans have been cast in the role of Jews in Nazi Germany and will meet the same fate.
Global governance means we'll have to play by a "totally new set of rules."
Ecclesiastes 4-2. I envy those who are dead and gone; they are better off than those who are still alive. 3. But better off than either are those who have never been born, who have never seen the injustice that goes on in this world.
by Henry Makow PhD
If Celeste Solum is right, we are in much worse trouble than we think. She comes from an Illuminati background and worked as a FEMA planner for 20 years. So she is in a position to know.
Her horrifying vision is the darkest you will find. I cannot confirm that it will transpire but this may be a case of "forewarned is forearmed." Prepare for "a world of hurt."
She doesn't write so I couldn't find a text to repost. Instead she gives interviews to people like Mike Adams, Dave Hodges and David Icke. I listened to a few and provide some of her claims: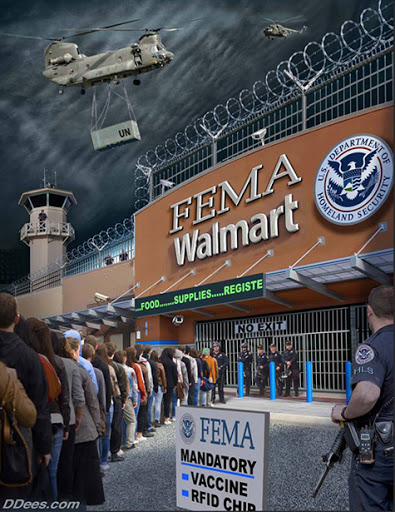 With robotics, most human beings have become redundant to the Illuminati. When there are famines and power blackouts, people will stream to "reception centers" (at Costco's and Walmarts of all places?) where they will be interned and sent to concentration camps where they will be gassed or guillotined. The goal is to offload 90% of the population.
Covid tests are intended to collect your DNA. The vaccines contain aborted fetus stem cells
and human proteins that have been bred in plants and mice ("a human in a mouse suit.") They also contain "hydrogels" - nanoparticles that permanently fuse with your tissue, that connect with a 5G computer network that "monitor your health" at all times and determine if you can go to work or buy food.
Speaking of food, meat will be phased out and concentration camp rations --"micronutrients" -- introduced for the general public. There will be no "going to the supermarket." We will not be allowed "to take anything from nature" and must downsize to half our carbon footprint. If we live in a mansion, we must move to a bungalow. (I know it sounds crazy.)
FEMA estimates only 3% of gun owners will resist gun confiscation by force.
They are making an inventory of everything of material value. All private property "will be federalized."
CRACKPOT?
It is tempting to dismiss Solum as a crackpot and a fear monger. There were many red flags. She tends to exaggerate, claiming she grows 500 varieties of tomatoes on her farm in Montana and there are "seven million drones" monitoring us. She places a lot of emphasis on cosmic changes: "2000 year cycles'; "the sun has gone silent" and the "magnetosphere" has weakened. We are in the "end times." She claims that a second Wuhan virus was released- a "plant destroyer" that decimated her orchards in Montana.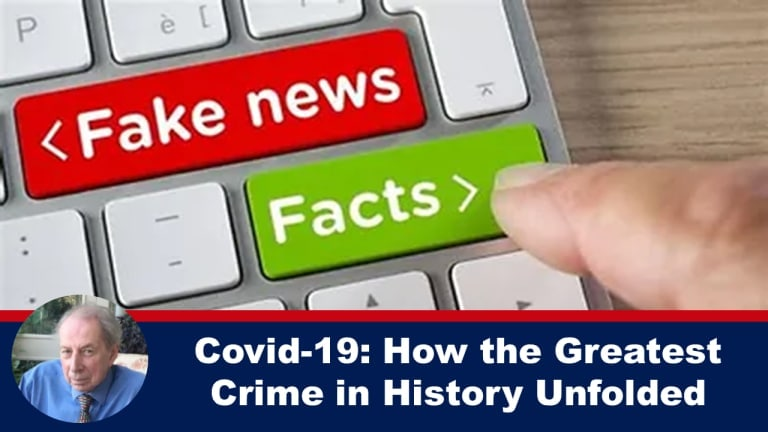 (Committee of 300, published in 1992)
Make up your own mind. But my view is prepare for the worst and pray for the best.
----
Celeste Solum Interviews

First Comment from Mary-
Ms. Solum is correct on the following. There are thousands of drones in the sky daily and nightly. I live in Colorado, in the mountains at 9000 ft. I and all of the neighbours see them. This started about 2 1/2 years ago. We also see space ships but no way in hell I will report that. They are also probably our own govt. ships. Pictures of guillotines on freight cars being transported to unknown locations in this country were printed on the internet but taken off quickly. People working on these devises plus trans cars with shackles were also shown by former workers. Anyone with an ounce of intelligence knows about the vaccines and what they will do, plus they have a tracking device. It has been stated so many times by Kissinger/ Brzezinski, Gates and many more of their ilk throughout the last 50 years. Every Sam's Club/Walmart that closed was fenced and being reconfigured for FEMA. They have already said we will become vegetarians, which I am, but I choose that.
We will only be able to eat GMO food provided by Brain-dead Billy Gates who is the largest owner of farm land in this country. Many states are already implementing laws against home gardening , with Michigan leading the way. I do not see the gun owners giving up guns. They I do believe are wrong about that. They just do not know rural America. Yes it is possible to have that many tomato plants. We have only been exposed to a few.
NASA admitted in a phone conversation with a reporter inquiring about hearing that a hole had torn the magnetosphere This happened about 3 years ago and the jerks reply from NASA said yes that was true but it would be fixed within the next two years. It has not been. That is why the sun is so deadly hot We have drones equipped with DEW's (direct energy weapons) that have actually killed some horses in the area, caused injury to animals. I crashed on Jan. 7, 2019 wit heavy metal poisoning. Lead and metals I have no idea what they are showed up in my tests "above allowable" and after continual detox of edta and chelation they have come down but still out of range. My well water shows no heavy metals.
Gates and Fake Fauci have both said there will be another virus only worst. Really. What geniuses they are to know all of this. I am relaying all of this because it is time for people to wake up. I no longer send out info unless I know someone wants to know about it. One of your commenters referred to this as Doom and Gloom. That is really putting it mildly. I could go on and on about things like the DUMBS. We have them all over and in just about every mountain. They fly out at night. These people no longer care if people know because they have become so arrogant and believe they cannot be stopped. Possibly they are correct. But I am 80, lived though everything the brain dead people call conspiracy and my response is their ignorance is showing. There is no conspiracy, it is and has been in our face for decades. The only president to give a crap about we-the-people was JFK and you see what they did to him. Anyway, thanks for printing that article. I sent it to people who would want to know and because she validates what I have been saying for years.