Is Asperger's a Jewish Syndrome? Is There a Selfish Gene?
February 9, 2020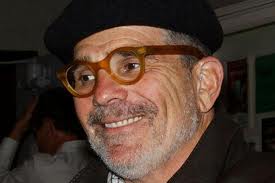 The defining characteristic of Asperger's is the inability or unwillingness to consider other peoples' needs or feelings. We're talking abut a basic lack of human empathy.
Jewish playwright David Mamet, left, says "Asperger's Syndrome has its highest prevalence among Ashkenazi Jews and their descendants."

This repost is dedicated to Pablo
Race matters when applied to Jews, apparently.
"Races, as [Jewish psychologist] Steven Pinker wrote in his refutational book, The Blank Slate, are just rather large families; families share genes and thus, genetic disposition."

OMG, did he say that?
David Mamet, an Ashkenazi Jew, suggests it accounts for the many successful Jewish film producers & directors.
but I am not saying all do.
Updated from June 19, 2012
by David Mamet
(from his book Bambi Vs Godzilla, 2007)I think it is not impossible
that Asperger's syndrome helped make the movies.
The symptoms of this developmental disorder include early precocity, a great ability to maintain masses of information, a lack of ability to mix with groups in age-appropriate ways, ignorance of or indifference to social norms, high intelligence and difficulty with transitions, married to a preternatural ability to concentrate on the minutiae of the task at hand.
This sounds to me like a job description for a movie director. Let me also note that Asperger's syndrome has its highest prevalence among Ashkenazi Jews and their descendants. For those who have not been paying attention, this group constitutes, and has constituted since its earliest days, the bulk of America's movie directors and studio heads.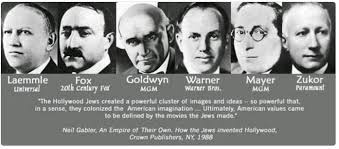 Neal Gabler, in his
An Empire of Their Own
points out that the men who made the movies - Goldwyn, Mayer, Schenck, Laemmle, Fox, - all came from a circle with Warsaw at its center, its radius a mere two hundred miles. (I will here proudly insert that my four grandparents came from that circle).
Widening our circle to all of Eastern European Jewry (the Ashkenazim), we find a list of directors beginning with Joe Sternberg's class and continuing strong through Steven Spielberg's and the youth of today.
RACE MATTERS
There was a lot of moosh written in the last two decades about the "blank slate", the idea that since each child is theoretically equal under the eyes of the law, each must, by extension be equal in all things and that such a possibility could not obtain unless each child was, from birth, equally capable - environmental influences aside - of succeeding in all things.

This is a magnificent and majestic theory and would be borne by all save those who had ever had, observed, or seriously thought about children.
Races, as Steven Pinker wrote in his refutational The Blank Slate, are just rather large families; families share genes and thus, genetic disposition.

Such may influence the gene holders (or individuals) much, some, or not at all. The possibility exists, however, that a family passing down the gene for great hand-eye coordination is likely to turn out more athletes than without.
The family possessing the genes for visual acuity will likely produce good hunters, whose skill will provide nourishment. The families of the good hunters will prosper and intermarry, thus strengthening the genetic disposition in visual acuity.
Among the sons of Ashkenazi families nothing was more prized than genius at study and explication.
Prodigious students were identified early and nurtured - the gifted child of the poor was adopted by a rich family, which thus gained status and served the community, the religion, and the race.
The boys grew and regularly married into the family or extended family of the wealthy. The precocious ate better and thus lived longer, and so were more likely to mate and pass on their genes.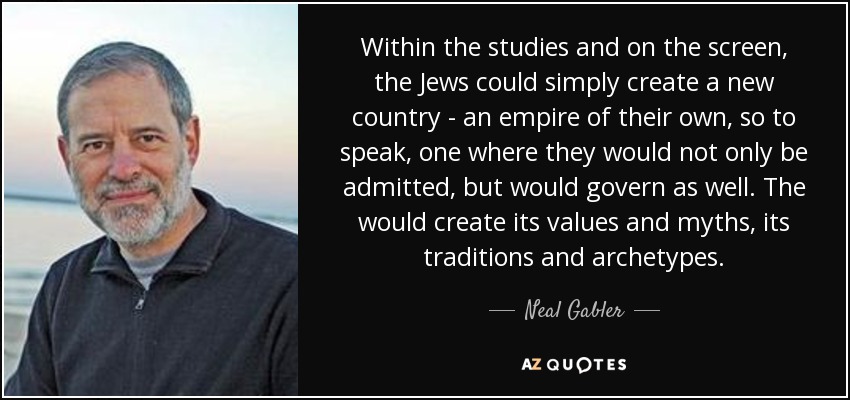 These students grew into acclaimed rabbis and Hassidic masters, and founded generations of rabbis; the progeny of these rabbinic courts intermarried, as does any royalty, and that is my amateur Mendelian explication of the prevalence of Asperger's syndrome in the Ashkenazi.
What were the traits indicating the nascent prodigy? Ability to retain and correlate vast amounts of information, a lack of desire (or ability) for normal social interaction, idiosyncrasy, preternatural ability for immersion in minutiae; ecco, six hundred years of Polish rabbis and one hundred of their genetic descendants, American film directors.
--
Thanks to
Stephen Hsu
High IQ and Social Skills.
Many of the greatest people in the world have been Asperger-Jewish. Example of those speculated include Sigmund Freud, Albert Einstein and Karl Marx. All had very logical minds and high IQ's. They all appeared to have problems in socialization, were lone-thinkers, writers and Jewish.
The lack of empathy, therefore, may have helped them to have a wider perception of the world, without the concerns associated with 'socially unacceptable views', but for people with Asperger's Syndrome, the truth is always said, whether it is socially acceptable or not! This article, for example, may not be viewed as socially acceptable, but what has to be said, has to be said for the sake of understanding a bigger picture.
If the hypothesis is true - that there is a connection with Asperger's Syndrome and the Jewish connection - it would only benefit our understanding and create a better world.
Adolf Hitler has been speculated as someone who may have been AS. It is interesting to note that there is a strain of thought suggesting he had a Jewish genetic line. This might not be surprising in view of the way he organised German war operations. Albeit negative, no one can dispute he demonstrated efficiency and lack of compassion. However, I am sure that you would agree that this man will not be forgotten lightly and that he certainly was logical and high functioning.
For thousands of years, the Jews have been targeted as social scapegoats. The example of Hitler above, highlights the issue of scapegoating in his 'Final Solution'. The second world war was the highlight of a long-time build up of hatred, among other factors, from all over the world leading up to this.
Many Russian Jews, for example, were forced into migrating in the 1800's to places like Britain because of scapegoating and hatred. Society just didn't seem to understand the nature or nurture of the Jews and this still seems to be the case today.
Much of the communication of the Jews, might appear 'blunt' and 'forthright'. They might come over as 'bossy', 'controlling' and 'overpowering'. This is very much a black and white way of communicating and isn't wrong, just different to what other races might understand. This communication could be interpreted as an autistic trait, rather than a nurtured one.
Many people may not appreciate how bright this race really are. The evidence suggests that people of Jewish origin on average higher IQ points than the rest of the population - we will look at this later in the article - and they could be perceived as threatening. Fear breeds hatred, as demonstrated in Hitler's Final Solution, but is it not true that diversity within a civilized world brings with it richness to a population?
If the hypothesis is true - that there is a connection with Asperger's Syndrome and the Jewish connection - it would only benefit our understanding and create a better world. We should be nurturing the talent within further the progress of mankind. Just like these people...All Jewish and all high functioning!