"Imperfect 10" Women Suffer Pain
November 15, 2012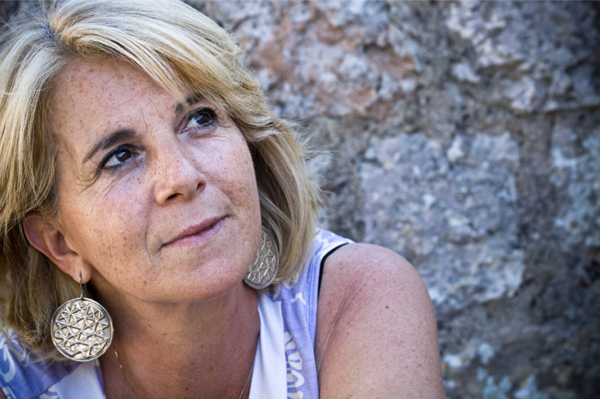 (left, not Deb)
Men are so fixated on female beauty, they miss out on a lot of great women. Here is a
letter
from one.
"I was not able to live totally as a woman because I was denied [sexually] when I was young and now denied as I am getting old."
by Deb
(henrymakow.com)
I am not unattractive by any means and at 52 years old now...I am still holding my own pretty well as I am a runner, work out, am a strong b
eliever in Christ and I take very good care of myself and those I love but I am not a Victoria Secret model.
It was my sister 3 years my junior w
ho was born with that blessing/curse. As a young girl I suffered rejection continuously as I was passed over again and again for my s
ister and all the other girls with "sex appeal."
There was one time when a really popular guy at school used to call me. We talked a lot on the p
hone but he never even noticed me at school. He had a "perfect 10" as a girlfriend.
I met a guy at church and we married but he was not sexually attracted to me.
We talked and laughed for hours and he became attracted to m
e as a person and because we had become intimate to a degree, he felt he should marry me because "it was the right thing" given t
he things we had done...but once marriage and children set in...it was obvious he was not attracted to me. We had very little sex.
After all...I was not a perfect 10 and he was 21...so even though I loved sex as a young w
oman (and still do I can count on one hand how many times I told him no in our 30+ years of marriage...) I was denied my desires
because he was filling his with a magazine, image from someone on the street or our friends from church that were a "perfect 10."
Now he is 52 a
nd doesn't have as much desire anymore and I am beginning to fear my sex life is almost over. And that pains me because I
feel I was not able to live totally as a woman because I was denied when I was young and now denied as I am getting old.
BACK TO MY PERFECT SISTER
Back to my perfect 10 sister....her husband of 20 years divorced her a few years ago and she is in the middle of another divorce within 3 years of her
last divorce so this makes 3 total for her and she is 49.
She is also still trying to be a perfect 10...dressing in skinny jeans...got a tatoo...hanging out with her y
oung adult daughters and friends rather than adults her age. It's pretty pathetic. I suppose she thinks she will be young forever??
I guess she always w
ill be to those older men that are still foolish enough to think there is something to be had in a perfect 10. After her divorce she met a guy (within a week) and in h
is amazement to be dating her he said "I just can't believe it! It's like heaven opened and this angel came right out of heaven into my arms."
When s
he told me that I chuckled inside...We'll see I thought. That relationship lasted a few months. Too bad men believe the lies about how women should l
ook just as women believe the same lies and try to live up to that. It's impossible.
Sadly it usually takes age for both of them to realize the truth about who
we are. By then...our youth is gone and much of it wasted on what was "supposed to be."
Thanks Victoria ['s Secret] and Hugh [Hefner.] You succeeded
in helping bring down the relationship between men and woman and what is known as "the family."