Miley Cyrus: Pedophilia-The Next Frontier
August 30, 2013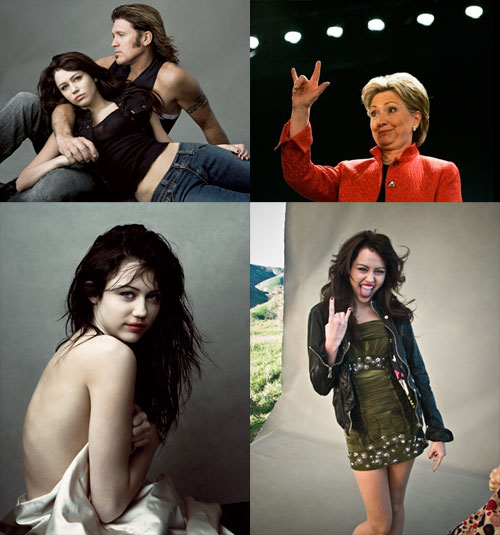 (2008 Vanity Fair Pedo Pictorial- Miley Cyrus at 15)
As society is inducted into a satanic cult, people become more demonic.
Witness our leaders gassing Syrian civilians and, waxing indignant, use it as a pretext for wider war. Witness our schools grooming children for homosexual pedophiles.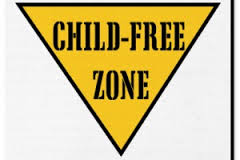 (Friday, Obuma ok'd "sex ed" in kindergartens.)
(This pic appeared with this headline on Drudge Report)


So too our entertainment increasing resembles satanic rituals, which use sex to degrade and dehumanize. As "Hannah Montana," Miley Cyrus was a role model for millions of young girls. Her obscene performance Monday where she simulated sex surrounded by human-size teddy bears now prepares them for pedophilia. Along with other reactions, I re-post my 2008 article which discussed this degenerate Illuminati agenda.

Illuminati
Huffington Post
on :
"Miley's performance may have been raunchy, but no one can deny that she seemed to be enjoying flaunting her sexual power and prowess. She would be no man's sexual victim. She modelled for our girls that even a sweet Hannah Montana could grow into a sexually confident young woman who was having a very good time with her sexuality.
I think we were maybe too quick to judge...or maybe we judged her so harshly because she reminded us of those fleeting moments when new relationship energy emboldened our own sexual enjoyment, so soon submerged again under layers of shame and fear. I think we may need more, rather than fewer, reminders that when women and men together decide to revel in their sexuality, magic happens."
This is fourth-wave Feminism - See Dan's Comment below article.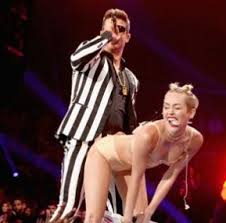 --------
But most of the Mass media was not Impressed. The Toronto Globe and Mail
:
(Crazed satanic pedo-slave theme - 20 year old girl rubbing against a 36 yr old married man, Robin Thicke )
"According to witnesses,
["Hannah Montana's] death occurred [Monday night]
when Miley Cyrus, 20, joined Robin Thicke for a rendition of his smash-hit homage to the patriarchal hegemony, Blurred Lines, during the VMAs. Cyrus, wearing a skin-coloured latex bikini, ground her twerking derriere into Thicke's groin, patted his nether regions with a foam finger, used the same foam finger to replicate a tumescent male penis, stuck her tongue out about six times too many and generally pranced around with the clunky and airless charm of a 75-year-old woman who lives her entire life without ever doing anything naughty and suddenly throws her reputation out the window during one bad moment at a wedding reception.
Viewers watching her performance who were not paralyzed by shock tweeted such words as "disgrace," "uncomfortable" and "mortification," and asked fellow tweeters to remind them to never let their children go into show business. Others urged her to "THINK OF THE CHILDREN!"
--
Reported on this site earlier this year:
"My parents were not Satanists, but those who are in with the Royal Arch can let their offspring be 'treated' with electroshock therapy three times a week.
At the extreme, Miley Cyrus's father used to rape her live at Bohemian Grove as one of the leading attractions."
-
Insider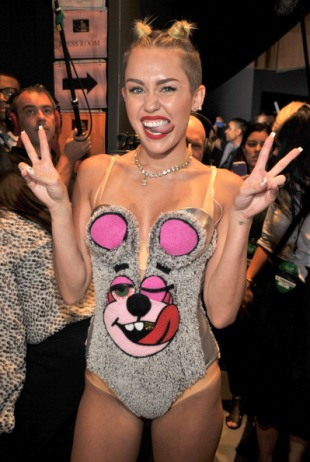 ( Left, "The one-eyed pedo-bear shirt she had on told her entire story.")
From Vigilant Citizen:
Miley's VMA performance is about a child star who was beloved by millions of young people showing what the industry has done to her. It is about shattering the innocence of her fans by having them witness her metamorphosis into one giant sex-obsessed caricature. I'm using the word caricature because it is safe to say that Miley was not 100% herself during the VMA's. Her oversexualized demeanor was characteristic of a Beta programming slave who had the switch turned "on". It was, however, not only about being overtly sexual. It was also (and mostly) about being annoying and embarrassing herself - as if it was a sick, humiliating ritual. Dressed and styled to look like a bratty child, jumping around with giant teddy bears, Miley's performance was all about getting a negative reaction from the public while continuing the ongoing agenda of sexualizing everything that is related to childhood.
As Miley was going crazy on stage, shots of the audience revealed how it was not amused. Facial expressions were ranging from shock, to despair to "WTF". One could almost feel the hate emanating from the room - and the entire nation - while she was performing. And that is what "they" (Miley's handlers) were gunning for. Miley was primed and set up to take that fall. Miley was even ridiculed during the intro of her own performance. The MTV awards needed its trademark "shock" moment and the industry needed its "sacrificial lamb" to keep its sick, occult, MK-Ultra system going.
by Henry Makow Ph.D.
(from April 29, 2008)
Tween idol Miley Cyrus
, 15, has apologized for provocative pictures that appeared in
Vanity Fair
calling them a "mistake," but they are yet another calculated assault on the American psyche, which is being prepared to accept pedophilia.
A society always takes the values of its ruling class, and America (indeed the world) is run by a satanic cult of pedophiles, occultists and criminals known as the Illuminati. They represent the top rung of Freemasonry which is now putting the capstone on their satanic New World Order , which turns Christian civilization on its head.
Cyrus and her father, country singer Billy Ray Cyrus, do not become mega-stars without becoming pawns of the Illuminati. That's Miley flashing the sign of Baphomet (above.) (Of course she has some alibi to gull the willfully ignorant. They aren't going to tell you they are flashing the sign of the devil.
The point is to get you to do it!
)
And that's Hillary flashing the same sign, because you don't become President unless you are a member of this tight little club.
Illuminati defectors have provided
abundant evidence
of the proclivity of our secret masters to have sex with children. Children are passed around like "bottles of fine wine" among many notables in the world of politics, finance, justice etc. They are protected by allies in the courts and police. Thus Madelaine McCann can be stolen from her parents in Portugal, and ferreted to a waiting yacht, and Portuguese police level absurd accusations at her parents.
Society will continue to condemn and punish some pedophilia and child porn, while at the same time conditioning the public to its eventual acceptance. Pedophilia is the logical outcome of the values promoted by the New World Order: sex for its own sake without reference to love, marriage and procreation.
Schools are teaching children to have sex as young as age 13 and to experiment with homosexuality. MTV has taught a generation of young girls to believe their whole value derives from how "hot" they are. Having an adult lover would be a great status symbol.
"Wholesome" 'tween role models like Miley Cyrus ( whose favorite TV show is
"Sex and the City"
) "accidentally" pose in sexually provocative ways.
Gay organizations push to lower the age of consent, and you know how important "gay rights" are. Heterosexuals have been conditioned to imitate gay sexual behavior. For example, courtship has been replaced by "hooking up" which in gay terms is "cruisin." Pedophilia is the last gay behavior pattern we must learn.
Photographer Annie Leibovitz
says she's sorry her photos have been 'misinterpreted.' Geez, how could a picture of a half-naked 15-year-old on the cover of a national magazine be misinterpreted? And lying in father's lap with her pelvis thrust forward, how could that be misinterpreted? Is this the way fathers and daughters should relate? Is incest the next "next frontier?"
Of the bottom right photo, a reader, Rob, writes: The bottom right photo has the "devil's salute" with the right hand. The left hand is pointing down, therefore, one hand is pointing up, whilst the other hand is pointing down--indicates the dualistic (marriage of opposites, or reconciliation), cabalistic magical philosophy "As Above, So Below" (The devil goat Baphomet performs the same sign). What is being said is that, "White magic is the same as black magic." Furthermore, the tongue is out, this is a well known satanic sign.
Sounds to me these pictures are being interpreted correctly.
Oh they'll pooh-pooh and wax indignant, and everyone will rush to see the pictures. This is where it's been going for some time. Sex is the lowest common denominator and it is the best way to degrade humanity and destroy social structure and moral values.
The Satanist Sabbateans who organized the Illuminati in the 18th century are a pagan sex cult. The world is in their grip. Their values are becoming ours.
------
Richard Evans - Planned Pedophilia- UN Style -https://www.henrymakow.com/uns_planned_pedophilia.html
Pedophilia 6X More Prevalent Among Homosexuals
My "
Our Leaders Are Sex Addicts
"
Related links on Pedophilia Acceptance
: (Thanks to AJF)
First Comment from Dan:
The Huntington Post
paragraph contains a set of very specific notions that are being drummed into little girls minds.. I will break them down here so you will begin to see these phrases appear over and over again in other articles, TV dramas and sitcoms, movies, and talk shows.
1. "flaunting her sexual power".
2. "sexually confident young woman"
3. 'having a very good time with her sexuality"
This is the doctrine of Fourth Wave Feminism *, folks. Miley Cyrus' recent TV display is 'Fourth Wave Feminism'.
Let's take the main message, "flaunting her sexual power". What power? Girls see males gazing at them, more so than ever because so many boys minds are saturated with porn. If not porn, MTV videos that are even more layered with subliminal programming. Most cute girls or girls with even one sexually alluring aspect have experienced a male being flustered in her presence.
In June I sent this link to a promotion of this
toxic programming for pubescent girls from ABC TV.

But this isn't power, it's an illusion of power. Traditionally there was a name for girls that never got past the delusion that they could get anything they want by wiggling their butts and using men. Traditionally that's why the word 'slut' was always preceded by an adjective, like "dumb slut, stupid slut" and "bimbo", "air head", etc.
* http://www.feminist.com/resources/artspeech/genwom/baumgardner2011.html
Another thing about this Miley Cyrus public spectacle that apparently made little girl fans cry and their mothers scratch their heads is a standard routine with Disney generated girl "stars". They start their singing spotlight when they're children or pubescent as the innocent 'girl next door' and literally grow them up to play the total whore. Everybody remembers the same pattern with Brittany Spears, Lindsey Lohan, and all the rest of them.
One has to be close to 60 years old to remember Annette Funicello with the first 'Mousketeers' who started as a child on TV in the 1950's and appeared half naked in "Beach Blanket Bingo" 'Surfer' movies in the early 1960's with singer Frankie Avalon. While those would be considered 'innocent' by today's Carthaginian standards it's pushed the theme that premarital sex was 'just a phase kids go through' and is okay if they 'love' each other and are going to get married when they grow up anyway. Those movies were an advance job, pre-programming for the birth control 'pill' that was soon dispensed with parental permission.
The goal of the sex op is to sexual the immature minds and emotions of pubescent children. Little girls that 'put out' to older boys and men in their 20's have no power.
As the Planned Parenthood President and Senate channel billions of taxpayer receipts to Big Pharma to toss out exotic birth control chemicals like confetti, the Illuminati culture creation industry and Fourth Wave Feminism screams the message that 'sex is girl power'.