Society's Hypocrisy Over Pedophila
January 9, 2010
(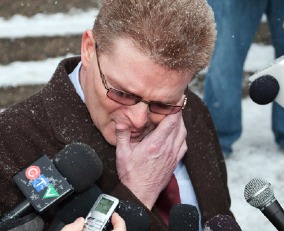 Eric Tillman, left, helped Saskatchewan win the Grey Cup in 2007.)
BY HENRY MAKOW PH.D
The Illuminati
is a powerful satanic cult which practises pedophilia, incest and every sort of sexual deviance. It tries to make society adopt its degrading behavior. Illuminati-controlled media and entertainers saturate us with pornographic images and
sexualize children.
Schools are
promoting anonymous sex
to children beginning at age six.
Homosexual techniques
are taught in high school.
However, pedophiles are still severely condemned, as well they should be.
The question is, given the Illuminati agenda, how long can this taboo against pedophilia last? I am interested in instances where the satanic underworld surfaces and how these cases are treated.

MATURE MEN?
Increasingly, mature men, pillars of the community, are humiliating themselves, their families and business associates.
Last week, Eric Tillman, 52, the General Manager of the CFL Saskatchewan Roughriders, resigned after pleading guilty to a sexual assault charge involving a 16-year-old babysitter.
He grabbed her from behind and groped her while she was bent over spoon-feeding one of his children. He claimed to be doped up on pain medication and didn't know what he was doing. The judge let him off without any penalty because he admitted guilt and was very repentant.
Tillman, who hails from Mississippi, had a distinguished career in Canadian football and was well respected.
Also last week, William Wanner, 67, a prominent Minneapolis consulting engineer and GOP donor, was charged with sexual assault after fondling a 10-year-old girl at a swimming pool on two occasions. He told her the "massage" would feel good.
The girl had been entrusted into his care by her mother. A witness reported the act and it was confirmed by video camera. The story
made headlines
in the Twin Cities and you can bet this man's reputation is ruined.
Closer to home, here in Winnipeg, Dr. Ross Brown, 71, the deputy head of radiology at St. Boniface General Hospital was forced to retire after being charged with possession of 5,000 pornographic photos involving children as young as two engaged in explicit sex acts, including bondage and bestiality. Brown also had 30 videos and a PowerPoint presentation on child pornography on two home computers.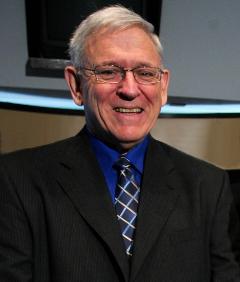 Brown (left) was sentenced to only 45 days in jail and three years' probation after police bungled the case. He was charged in 2006 but police failed to provide disclosure in a timely fashion.
Brown was another "pillar of the community," president of the community-owned Winnipeg Blue Bombers in 1988 when the team won the Grey Cup. Brown was also a member of the 1991 Grey Cup planning committee. He was inducted into the football club's Hall of Fame in 2006.
One wonders if the (Masonic?) establishment went to bat for Brown. For example, we know the mental health profession is subverted. Dr. Jeffrey Waldman, a psychiatrist at Health Sciences Centre, said Brown suffers from "paraphilia."
"Paraphilias are recurrent, intense sexually arousing fantasies, sexual urges or behaviours that can involve non-human objects that occur over a period of at least six months," Waldman wrote in his report. "The behaviour causes clinically significant distress or impairment in social, occupational or other important areas of functioning."
In this case, sexual images of children were the "non-human objects?"
Brown was charged in 2006 as a result of an FBI investigation into the sexual exploitation of a 12-year-old Georgia girl who was being used for pornography and prostituted by a "family friend," Wilbur Caldwell, 52. Six other men were charged with raping the girl. This follows the pattern in Illuminati circles.
The girl's photos were on a website run by Ross Brown, who even listed his Winnipeg address. This shows the link between between the producer of child porn and the consumer.
CONCLUSION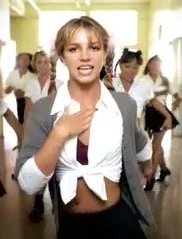 We live in a society where pornography and obscenity flourish and where children are sexualized.
Yet when people succumb to these messages, they are ostracized and punished.
Obviously, the solution to this hypocrisy is not to legalize pedophilia. (Then, the Illuminati couldn't blackmail politicians.)
The answer is to criminalize
all pornography
, except for tasteful nudity, and clean up the mass media. The media provides the mental stimulus that makes sexual exploitation
and addiction
flourish.
They used to say, "Don't force your morality on us."
It's time we say to Satanists, "Don't force your
immorality
on us."
----
Related-
Pedophilia The Next Frontier?

"Times of London" Touts Sibling Incest