The Spiritual Nature of Cancer
August 28, 2011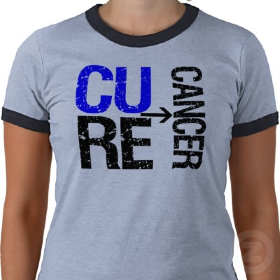 How the patient takes the news will determine if there will be metastasis and if other cancers form in the lungs, liver or kidneys. (Metastasis is very rare in animals.)by Stephen Coleman
(henrymakow.com)

In response to
the many differing cancer cure claims, I wish to address the ignorance surrounding this class of dreaded diseases.
The science of oncology is based upon certain unproven assumptions, thus obscuring the understanding of the true nature of cancer.
Assumption #1
: Cancer is a physical condition, therefore it has only
physical causes
. This has lead to endless research looking for environmental, genetic, dietary or nutritional causes.
Assumption #2:
Cancer is a physical condition, therefore its
cure must be physical
. This brings us the overwhelming market of nutritional supplements, diets, herbs and the various chemical and radiation therapies used in conventional medicine.
Assumption #3
: The emotional state or mind has nothing to do with cancer or even health in general. Medical studies use their most rigorous efforts to screen out mental effects on the participants.
Assumption #4:
Metastasis is caused by escaping cells from the original cancer to plant themselves in other organs or tissues. Any histologist will tell you that prostate cancer cells are not growing on the lungs or bones. Likewise lung cancer cells don't spontaneously generate into liver cancer cells.
Assumption #5:
Untreated cancers will grow continuously until it kills the host. Did you know that all benign tumors were once malignant?
Assumption #6:
Viruses, bacteria or fungi and mycobacteria cause cancer. There is a strong association of microbes and cancer. But they do not cause cancer anymore that rain drops cause clouds; these organisms are in fact like a clean up crew.
THE TWO CLASSES OF CANCER
( as defined by Dr. Ryke Geerd Hamer)
Class #1:
Conflict Active Cancers: these cancers grow while a person is burdened with strong emotional upsets or traumas. Once the emotional issue is resolved the cancer will begin to break down.
Every type of cancer has own specific meaning. Stomach cancer cells can digest food 10 times faster than regular cells to digest indigestible discord. Lung cancer cells process oxygen more efficiently to enable one to escape life threatening danger.
Pancreatic cancers digest the most vile and ignoble events that life has to offer. Breast adenocarcinoma produces greater quantities of milk and of higher nutritional benefit for the loved one that needs desperate nurturing.
Examples are: cancers of the digestive system, breast, kidney, lung, melanoma, prostate or uterine cancers.
Class #2:
Healing Phase Cancers: These cancers grow after the emotional upsets or traumas are resolved.
During the conflict-active phase these tissues become necrotic or like mini Swiss Cheese, which is painless and is rarely noticed. When resolution comes, the holes fill back up; swelling and growths occur repairing the necrosis.
These growths rarely can cause the crowding out vital functions.
Once maximum repair growth is done the unneeded tissues break down.
Some of the more common healing phase cancers are lymphoma, leukemia, cervical, bone and interductal breast cancers, most bladder cancers, palate cancer, ovarian and testicular cancers.
Many cancers when found, are already in the breakdown or healing phase. The client goes to the doctor because he feels terrible.
Cancer may get broken down with the aid of microbes. This can be unpleasant with fever and infections. Bleeding or coughing up blood and tissue can occur. This is the time for a high protein diet and not to panic.
This is when chemo, special diets, supplements, Rife, bug juice or dancing the tango all seem to cure cancer.
A cancer diagnosis is a virtual death sentence, a very personal form of terrorism. However, how the patient reacts and if he panics will determine if there will be metastasis. (Metastasis is very rare in animals)
SPIRITUAL CAUSE & CURE
I work with cancer clients by helping to see the emotional conflictual connection to their disease. Once the connection is seen, I help them to resolve the root conflicts. Most often these conflicts involve fear, lack of forgiveness, rancor, judgment and/or shame and guilt.
When the conflict is resolved, the body begins to heal naturally.
The sorry fact is people survive cancer from alternative methods because conventional medicine didn't kill them. But many also die while using alternative methods because the alternative community does not understand the true nature of cancer.
I know people that have died on carrot juice, Essiac tea, B17, Hulda Clark or chemotherapy. All of these methods are outright dangerous if the psyche is not taken into account.
Then there are some within alternative health community that are just as corrupt as any within the industrial medical complex. Some write against the truth for purposes of self promotion and profit and they are fully aware of it.
You can't look at this division in medicine as good guys vs. the bad guys. Lackeys for the Illuminati are are masquerading within the alternative health community as well.
The reason for the increased prevalence of cancer and illness is plain and simple. Most people would rather not accept nor think about it. It is the moral decay within the family and community. Disease is first created spiritually before it manifests physically.
If you cheat on your spouse, are promiscuous or arrogant, steal from your neighbor, hold onto grudges, abuse drugs, back stab your coworkers or don't love yourself and your neighbor, you are participating in the cause of disease and the soon coming destruction of civilization.
--
Stephen Coleman is an alternative therapist in California.
His first article on Dr. Hamer and cancer appeared here.