Freemasons Worship Satan - Texe Marrs
October 3, 2018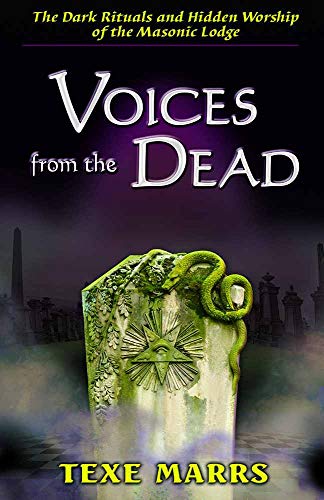 I'm going to keep this here until I get some more responses.
(See the new First Comments.)
Society --Jew and non-Jew alike --is in the grip of a satanic cult
that routinely engages in magic and sorcery. On a personal level,
most of us are also satanically possessed to a degree.
We must acknowledge the malevolent nature of Cabalist Judaism
and Freemasonry or we are doomed.
Texe Marrs' Voices from the Dead is an important step in this direction.
by Henry Makow. Ph.D.
A satanic cult
dedicated to our enslavement and destruction controls society. Yet because they also control the mass media, the influence of Freemasonry is kept hidden from the masses,
causing a cognitive dissonance.
We can't see it because we are part of it. We are all somewhat satanically possessed. Thinking about money or sex all the time, for example.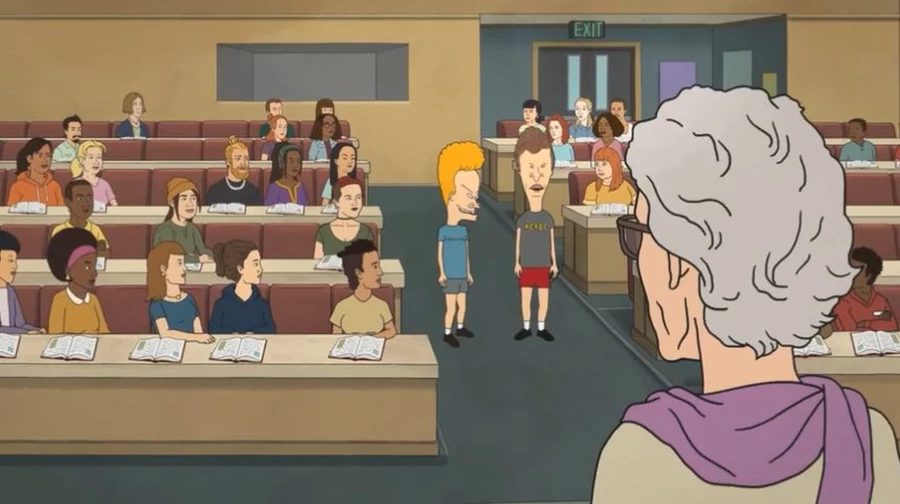 Relentless attacks on gender identity (promotion of homosexuality/transgenderism) and racial cohesion (migration) are more evidence of a pernicious occult power at the heart of our body politic. Grooming children for pedophiles
under the guise of "sex education"
is another example.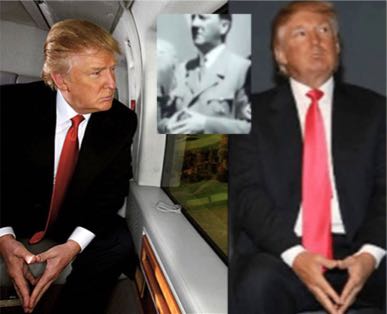 The Illuminati (Freemasonry) "hide in plain sight." They control government credit. Their logos are on the one-dollar bill and on gmail. Their entertainers and politicians (including Trump) constantly
make Masonic hand signs
and handshakes. Their obelisks dot our cities. Their lodges are found in every city and town. Yet people like Texe Marrs (and myself) who draw attention to this fact are marginalized.
Society has been subverted by Satanism. Society is in denial.
The public focus is on "the Jews."
It's true that Freemasonry is
Jewish Cabalism (Satanism) for Gentiles.
THE BOOK
Texe Marrs serves God by exposing the Masonic Jewish (Illuminati) conspiracy in countless books. He is a genuine benefactor of humanity. His latest book,
Voices from the Dead
focuses on Freemasonry using numerous Masonic sources. Texe shows that Freemasons do indeed worship Satan. This is their "Grand Architect of the Universe."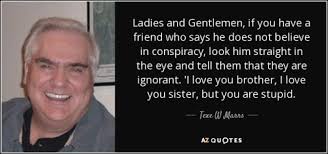 He shows that Cabalism is a sex cult, that people copulating is some kind of offering to Satan. "Jewish persons ... copulate believing they are fostering frequent sex in the
heavenlies
by the gods and goddesses. Judaism is a weird lustful religion complete with human-god swingers and wild and frequent sex! Even incestuous relations are encouraged among the gods and goddesses." (80)
This quote reminds me of my beef with Texe Marrs. His statement applies only to Cabalist Jews who are a small minority yet he refers to "Jewish persons" as if we all do this. I don't. My family doesn't. People like Marrs who feel aggrieved are the first to wrongly accuse others.
Obviously, all of society, including many secular Jews, has been infected by this satanic cult. Texe tends to condemn Jews for their apostasy yet lets Gentiles off easy.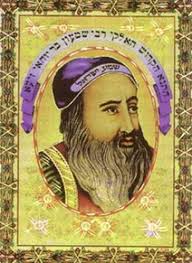 THE DEVIL INCARNATE
Marrs explains how the author of the Cabala, Simeon bar Yochai, a 2nd-century rabbi, is really a manifestation of Satan, much like Christ manifested God. Yet elsewhere he quotes Israel Shahak as saying Cabalism originated in the 12th and 13th centuries. (76)
He shows how Freemasonry is dedicated to discrediting GOD and destroying all genuine religions and establishing Satan's supremacy. He describes Masonic rituals where the initiate pledges to "shake off the prejudices of childhood regarding the dominant religion in his country." (44)
As we know, pedophilia is baked into the Talmud and Cabala. "No rabbinic authority can [condemn] sex with three-year-old girls." (64)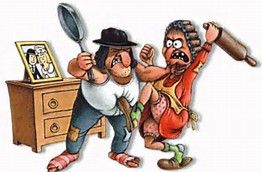 Every Masonic lodge is a synagogue of Satan and its rituals are sorcery, quoting Lady Queensborough's Occult Theocracy (1933)
Most people are confused by the hocus-pocus surrounding Satanism.
Watch what they do, not what they say.
Satanists worship the devil by doing evil just as believers worship God by doing good. Satanism turns reality upside down. Good is evil; healthy is sick; true is false, and ugly is beautiful. And Vice Versa. It's made to look chic but it's out to destroy you.
Jews and non-Jews, Masons and non-Masons must acknowledge the true malevolent nature of Cabalist Judaism and Freemasonry before it is too late.
Texe Marrs'
Voices from the Dead
is an important step in this direction.
First Comment by Jack L
Dear Henry, Thank you for promoting Texe Marrs new book while also setting the record straight on Jews. Through my Jewish wife, I have met many Jews over the years and not one is involved in a Satanic cult. Texe and many others are blinded by 2000 years of European anti-Semitism. When it comes to blaming all groups have their evil members.
As a former Catholic, I acknowledge the evil within the Church but don't condemn all Catholics. Until we see all people as human beings first instead of the labels we/they assign the Satanic conspiracy will continue to thrive. I've enjoyed Texe for his many insights and introducing me to you on his radio program but he needs to move beyond his obsession with Jews. Unfortunately, as a husband and father of a Jewish wife and son, I fear more from the Texe Marrs of society than anyone else.
"Chaos Navigator" writes:
Most Jews are just as ignorant zombies as everyone else, and unwitting tools, not only Torah-Jews, but all in all just pawns to be used and discarded by the occult black venetian/babylonian/sabbatean/jesuit overlords just like the ignorant masses of 'goyims' in an Albert Pike-like scenario. Because many anti-Rothschild factions in the truth movements equate the rotten psychopathic elite with ALL Jews/khazars (most of which are zombified ignorant tools and pawns, jut like most 'Goyims') , such 'new anti-semitism' will be used to whip up collectivized 'anti-semitic' punishment and divide & conquer, in favor of exactly what the Rothschild/Sabbateans/Zionists want; they WANT that kind of new 'anti-semitism' and collective punishment, they THRIVE on 'anti-semitism' - same old formula JUST like WWII and how Israel was created. This is the compartmentalized 'Albert Pike'sque' divide & conquer design of the Zionists and their overlords. The elites go free, and their socially engineered ignorant average Joes and average Jews pay the price, JUST like WWII and HOW ISRAEL WAS CREATED. Oh the tripple Kafkasque irony.
'I don't see myself as taking on "Jewry" per se. Orthodox Judaism, yes. Israeli Zionism, yes. But since both of those institutions are at their core fundamentally anti-Judaic, I view my work as an expression of love for Judaic people and as a conduit for their liberation. A prime source of Jew hate is Talmudism itself, which oppressively tyrannizes and micromanages the lives of Judaics born through no fault of their own, into its psychic prison, while Israeli Zionism imprisons Judaics in a permanent war footing with the indigenous people of the Middle East. To free Judaic persons from these two prisons is an act of compassion and charity. We should never forget that our work is pro-Judaic. It is the Talmudic and Kabbalistic rabbis and Zionists who are putting Judaic people on the road to ruin.'
"Dr. Guyenot's thesis, in a nutshell, is that a tiny Jewish elite, representing a very small fraction of Jews, has hijacked the idea of God and turned it to their own aggrandizement. Over two and a half millennia, this elite has terrorized its own people to enforce their sense of separateness from other groups, garnering wealth and power in the process. Today, much of the Jewish population neither believes in God nor practices most of the prescribed Jewish rituals. But the terrorizing of Jewish people by their own leadership, the enforced sense of separation from other communities, and the amassing of wealth and power by the Jewish elite whose prime weapon is the adaptation of millennia-old brainwashing processes to today's secular setting, all continue--with Israel replacing Yahweh as a central focus of worship. Dr. Guyenot suggests that ordinary Jewish people, perhaps even more than non-Jews, are the biggest victims of their own elite. His book is an invitation to Jews to become aware of the bars of their mental prison, and then step outside into the light.'