Taking Away Women's "Rights"
December 1, 2018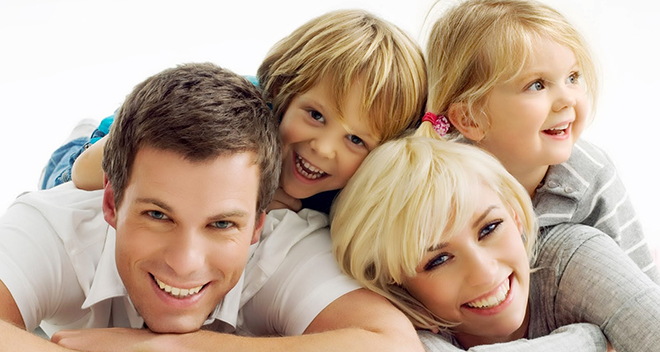 Only by restoring male authority over women,
families and society can the West be saved
from demographic collapse and replacement,
according to Michael Berg, an Israeli engineer
who is not Jewish. (An Aryan, he is moving
to Russia.) To reverse the social ravages caused
by feminism, women need a material incentive to
be wives and mothers again.
(
Disclaimer- I present Berg's radical views for the sake
of discussion. They may be too radical even for me.)
"Society must lower female opportunity one or two steps back in order to motivate women to actually "need" men for provision and thus marriage. All the rights given to women since first wave feminism in 1920 must go."

"White Women's rights must be taken away in order to save the White race.
If they won't be taken away White society will collapse - demographically & economically - anyway and once that happens (as there would be no government to enforce feminism) women will
lose
their "right" anyway as Patriarchy is the natural order.
So it's better to take women's rights NOW and avoid the misery that a societal collapse (and civil war) would cause. Millions of lives can be saved.
If White men won't take their women's rights Nature will see to it that Muhammad will."
by Michael Berg
(henrymakow.com)
I am a 33-year-old male. Happily married to a beautiful woman. I have three beautiful little girls aged three and younger.
My previous
article was about White Genocide
. I showed how the ethnic Germans (I am of German descent) and the White race as a whole are being destroyed by non-White immigration and miscegenation. Feminism and the male response, MGTOW (Men going their own way) are also a cause for the demographic crisis. Only by stopping feminism and lowering women's rights and privileges to a sensible level can we stop the MGTOW trend and make marriage attractive and viable again.
I understand my MGTOW friends. Women have been relieved of their responsibilities and given advantages over men. They were empowered at the expense of men which makes any relationships difficult and risky for men. Only by restoring male authority over women, families and society can the West be saved from demographic collapse and replacement.
UNDERSTANDING HUMAN (MALE & FEMALE) NATURE IS ESSENTIAL :
Males are "active" by nature and seek power. The dominance instinct is there to compete with other males for the purpose of gathering resources in order to attract females. Females require resources in order to support the young.
Females are "passive" and select males to provide for both themselves and their offspring. In practical terms it means females don't tend to bond/marry with males that are as equal or below them in terms of resources. They are
hypergamous.
Woman must surrender to her man for this to work. Therefore she must satisfy his sexual needs anytime he needs it as sex is one of the foundations of a male-female relationship. She must bear his children and she must cook, clean and do her house duties. She must love him and in return, he will love her and provide for her. She must be a good helpmate. This way a man will not abandon her even when she gets old and she's not attractive anymore. The man will return favor in favor. He will not betray her and trade her with another woman. We must build society around these principles.
MALES NATURALLY DESIRE YOUNG BEAUTIFUL FEMALES (AND WHY SOCIETY SHOULDN'T IGNORE THIS)
Men are biologically designed to desire women based on the women's physical appearance - how the woman looks, how "hot" she is, i.e. how fertile she is. Unlike females, males don't mind marrying down. A rich male can marry any poor and unsuccessful woman as long as the woman is young, attractive and fertile. Males don't care as much about a female's income. They care more about her sexuality. This is Nature.
A woman's sexual peak is when she's young and healthy. The younger she is the more sexually valuable she is for a man. ur feminist politically correct society denies these natural forces and instead of understanding them and pressuring women to marry young during their most critical years (of 18-25, 18 is ideal), instead women are told to focus on education and careers only to soon find themselves without a husband and a family, living alone with their cats for the rest of their lives.
Once a woman hit the wall at around the age of 35-40 it's game over for her. She's unlikely to attract a male for the rest of her life. This is why it is extremely critical for females to form a life bond with males when they are young and most sexually attractive. Of course, males also seek love in a relationship, but sex is his main motivator at the beginning. If the woman isn't attractive or she's hit the wall, a man will not even start a relationship with her.
TAKING AWAY WOMEN'S "RIGHTS"
In order for the west to save itself, not only solving the problem of multiculturalism is essential, but women's rights have to be lowered to the point where they are in line with the responsibilities that females can actually exhibit. That "rights" have to go hand in hand with responsibilities. Otherwise, we have a dysfunctional relationship between the sexes as we have today. Since women show less responsibility than men for building, maintaining and protecting a society, they should have fewer rights - starting with the right to vote.
Vote for women is what fuels the male-tax-driven welfare state and the family court system. This gives women less incentive to marry and more incentive to divorce. It is a vicious cycle that must be broken. In addition, empowered women become "single mothers". Single motherhood creates criminality and social problems. Kids need both parental figures for a healthy development. In essence, to solve this, society must lower female opportunity one or two steps back in order to motivate women to actually "need" men for provision and thus Marriage. All the rights given to women since first wave feminism in 1920 must go.
Once a woman's rights are lowered, the children would be her link to the husband's resources. In addition to that, the ONLY workable solution for the long run and for society's well being, is the tried and true system of monogamy where every man has a woman for sexual access and it's been proven successful throughout history - the traditional family of one man and one woman.
FINALLY
We can't have a society when most men and most women don't marry and have kids. Such a society is doomed to collapse. My motivation for stopping the MGTOW trend is really the result of my love for women in general, the love my wife and the love for my beautiful little girls as I want them to be pursued by men when they reach the right age. We only need to look at how many now regret that they have lost the only opportunity they had for having a family. For the sake of women, men, children and society this misery must end!
------
Makow Comment- 1.) Removing woman's right to vote is extreme but Berg's article is a reminder that the pendulum can swing back to something more balanced. After World War Two, women in Canada lost their jobs to men who were considered providers. Women's proper job was having and raising children. Hence the baby boom. Neither gender should be required to follow any path but the family is the red blood cell of society. People who don't foster family values will decline and disappear. I'm afraid this is the plan for Whitey. They are turning the West into the Third World. 2.) What's sad about Berg's vision is that male-female relations are seen as mutually exploitive rather than motivated by human sentiment.
First Comment by Marco A
The entire argument presented in this article commits the same sin of Feminism - it presupposes an inherent nobility inside of one of the sexes - this time the man.
It presupposes that man is the "protector", the "provider" and essentially that "white knight" so often mocked in male feminist circles today.
This is an ideal that doesn't exist in the vast majority of men. We are at a point today where if you took away a woman's rights she would simply become a concubine. The vast majority of men today fornicate far before marriage and many don't get married; this trend would not cease with the removal of woman's rights.
Find me the nobleman today in the modern cesspit of society. Every young man I know is fornicating or is cohabitating with "yet another woman."
If you truly want to revert back to before first wave feminism while Western society is in such a state I fear for your daughters who, "... must satisfy his sexual needs anytime he needs it..."
You would like to create a world where a woman's only leverage for her God-given rights would be her children. What a cowardly and authoritarian worldview. And how ironically Islamic considering your recent article on White oppression!
If men are to be protectors and providers, why not try acting the part instead of the oppressor.
The entire modern feminist movement is fueled by a lack of moral character in men; third wave feminism is highly symptomatic of modern male behaviour. When you have young men who are little more than sex addicts and who lack the moral fortitude to do anything good in society, then you won't have great women either.
The solution I have always held is that if men would reform themselves, and dare to be upright men, women would naturally follow that leadership.
I am not afraid of women and I am not a sex addict that needs a woman to submit herself to my sexual urges or who is looking for a woman solely to bed her. You don't speak for me as a man when you write, "...sex is his main motivator at the beginning." I am a Christian, I don't believe in fornicating or debasing myself and my lover by doing so.
We can live together in harmony loving one another without some authoritarian dictating what "rights" are allowed and disallowed. Good God man, give me a break; what's next, the revival of "prima noctis"? After all, the perverted sex-crazed man needs to have his sex!