Bob Dylan's Goy Ghostwriter Speaks
July 15, 2020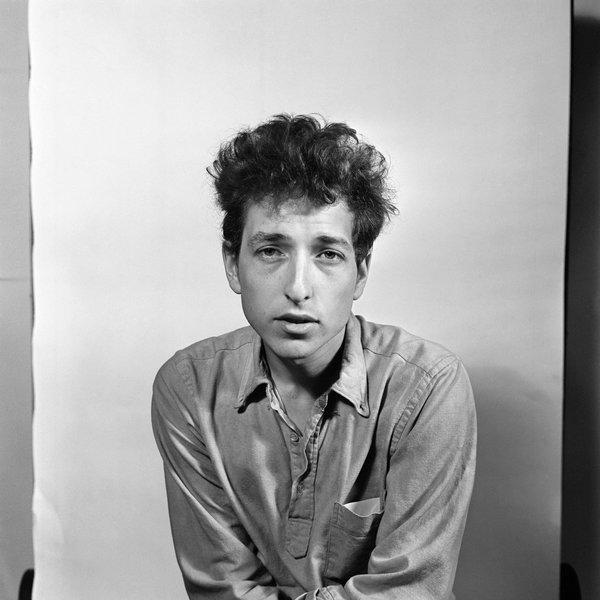 (left, the iconic Bob Dylan)
Scary to think that popular culture is a massive psyop
created by the Cabalist (Illuminati) Death Cult.

Bob Dylan schooled the baby boomer generation
in self-righteous alienation from "the establishment"
without identifying the real culprits.
MK-Ultra mind-controlled "cultural icons" obfuscate
the Cabalist banking cartel's plot to enslave humanity.
Dylan's evocative lyrics made no sense and were
not intended to.
(UPDATE-New info added in BOLD)
from April 15, 2019
by Henry Makow PhD
Recently, I got a poem
(
"Lyin Zion"
below) from a man who claimed to have been
"Dylan's goyim song-poet in NYC during the
mid-'60s."
He "didn't feel
comfy getting too close to exposing a Jewish icon."
There is "no question of his serving "the god you can't see." [Satan]
"Dylan would joke about the "hypnotic splattered mist" that
engulfed his listeners in "a Jewish lullaby of acid."
"He was a clever [snide] guy who wrote those kinds of songs.
"I received payments from his Jewish manager and exited
when folks around him started inexplicably dying [Mossad?]
We "made a legal agreement that he'd keep most of the money [from songs]
and All the fame, and we'd keep it secret for 50 years."
i wrote most of
"Visions of Yeshua" that he changed to "Johanna"
then he went in for a reprogramming & I fled to sanity.
later he used "tangled up in you"
[changed u to blue]in "blood on the tracks.
after the blurry "blonde on blonde" album, they said he had
a motorcycle accident, but i think he was given a "tune-up."
i believe Kris Kristofferson was his "handler or something."
anyway, it was all getting too MKultra for me and my wife.
many [songs] were mostly a talmud/kabbala stratagem to
delude young minds; already deluded on CIA acid

many of the early stuff [that i enhanced] were good.
later, they were contrived 2make addled kids feel grandiose.

the denouement was his moronic "Self Portrait" album
which disclosed the scale of his figurative lobotomy
also skim some his foul book "Tarantula" as a case in point

in short, his poignant jabberwocky was a cunning
distraction from what many of us were discovering.
my lyrics:
"lying zion is so pathetic, calling us anti-Semitic.
the word is absurd and grudgingly funny; cuz
all we did was to follow the money...
and if it ended up in one place
w/ one race, that's a fact we gotta face!"

"I wrote most of "it's alright, ma" [but Not the title]
and others on "Bringing it all back home"
got out after highway 61, though he still
used my stuff in "blood on the tracks"
Here are
some excerpts of what I gave him:
Woody Guthrie song

about a fallen old world that's going wrong.
Seems sick and hungry, tired and it's torn
looks like it's dying and hardly been born. "
most of Hard Rain [inspired by an olde epic poem]
"There's restless hungry feelings that can't be understood,
and everything I'm saying, she can say it just as good.
She's right from her side and i am right from mine.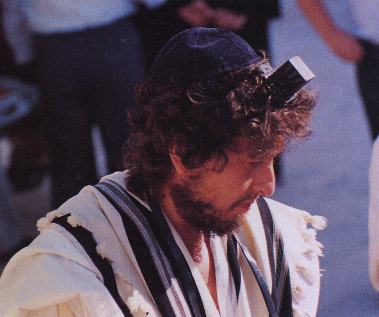 We're just ONE TOO MANY MORNINGS and 1000
miles behind."
"every girl I've touched, I didn' t do it harmfully;
every girl that I've hurt, I didn't do it knowingly;
But to remain friends and dissension transcend,
You need time to stay behind and make amends.
When my feet are fast and point away from the past
I'll bid FAREWELL, cuz we won't meet again. [Bob dragged the beat!]
"Every song that strung a knot in my mind,
I might go nuts if it couldn't be sprung.
it weren't to stand naked in ordinary eyes,
it was for very few my stories are sung.
Blending with friends, poems comprehend,
errors with Eros where intentions ascend...
though the line's cut, but it ain't the end,
I'll bid farewell till we meet again
RAMONA come closer, shut softly your watering eyes,
the pangs of this sadness
will pass as perceptions rise.
Life can be shitty but can look so pretty
sometimes;
and there's no use trying to deal with what's dying;
describe that with rhymes.
Ghostwriter's Recent Work
----LYING ZION
"preachers go on about Babylon and the so-called "captivity,
but they only captured affluent Jews; seems suspicious to me.
when the Persians said: "you can go back home now,
most of them Hebrews stayed.
perhaps they liked learning how
unearned money is made.
Talmud art & shylock shark of fractional reserves;
and derivatives gives Mammon to the god it serves.
they sent the Talmud with Hillel on to the Pharisees
to scam the elders of Israel into re-pealing Jubilees.
in a Jubilee year, most debts got clear, so nobody got too rich,
it ain't healthy to get too wealthy, or broke as a son of a bitch.
Usuries kill economies, but Hillel persuaded them how
exponential debt should be kept;
that's the mess we in now!
in the Talmud Kabbalah, in every second generation;
Lucifer would choose 2 use 1 minister of information.
Hillel's grandson was Gamiel; the teacher of saint paul.
Who bet the Paraclete a threat & vowed 2 skew it all.
Paul was willing 2 do the killing, but Gamiel said "fake a conversion."
than imitate what you most hate, & infiltrate through subversion.
so Paul's pious virus spread to warp and misconstrue
& they burned what Yeshua did & said,
& them that said it too!
------
------------Joni Mitchell "Bob is not authentic at all. He's a plagiarist, and his name and voice