Marijuana Edibles Could Save the World
September 15, 2020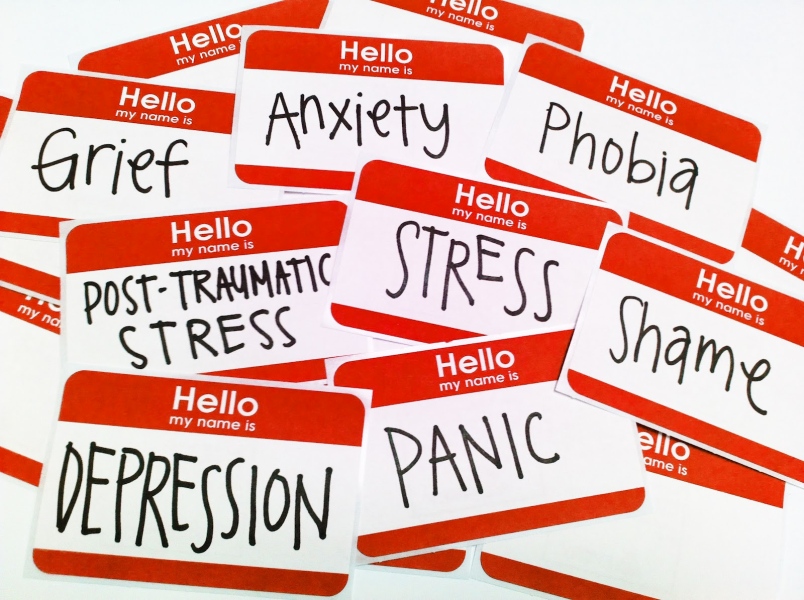 (left, we suffer from mental illness)
Money is an addiction. If I could get Jacob Rothschild stoned, he would realize that real gold is not found in the ground. The Kingdom of Heaven is within. The key is to take orders from the soul, not from the corrupted mind.

The mind is a prison where the soul is tortured by thoughts.
Updated from Oct 9, 2019
by Henry Makow PhD
We are being held prisoner by a madman -- our own minds.
Minds have been programmed by society. As a result, many people suffer from some form of mental illness illustrated above.
No matter what I am doing, I feel as though there is something more important that I should be doing. Naturally, this causes a state of anxiety/stress much of the time.
The most common form of anxiety is caused by material or political insecurity. The mass media obsesses on war or economic crash. Then there is social anxiety due to lack of love or recognition. But my "always in a rush" anxiety -- unable to relax -- is my main problem.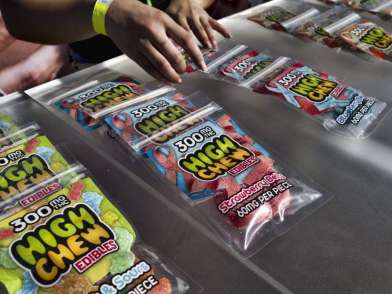 I have been using them to turn on the headlights for thirty years to see white lines on the highway of life. I am asleep most of the time.
Or living in a dark mineshaft. This is an elevator to the surface where I can see the sun and the sky.
It's pretty bright so I don't mind returning to the mineshaft but I clearly remember what I saw.
Life is a miracle. Too terribly precious to jeopardize. We have so much to be thankful for yet we feel frustrated.
Cannabis is releasing me from my mental prison; I am optimistic it is liberating others. I had a two-week-long out-of-ego experience when I was 20. No drugs. Just detaching from ego.
Been seeking that experience ever since. Maybe I was rewired but I hope cannabis has the same effect on others.
The soul expands and overwhelms the mind. Perception shifts from the mental to the spiritual, from Maya to the real world.
DETACHMENT
I see myself objectively, from the outside.
My madman is selfish and self-centered. He has a self-esteem problem -- too much and undeserved. Arrogance.
He is really lazy... a mule. "I" (the higher Self) must negotiate with this mule to perform.
We don't have to be good. We just need to force ourselves to play the part.
I could go on but you get the picture.
BLEW MY MIND
One of my recent insights is that mankind is merely a manifestation of a universal Consciousness, which we call God.
This Consciousness is in all things. It is definitely in our souls.
God is struggling to manifest Himself in the world. But first, he must manifest Himself in us.
Most people have both good and bad qualities. Cannabis definitely empowers the good by detaching us from the bad.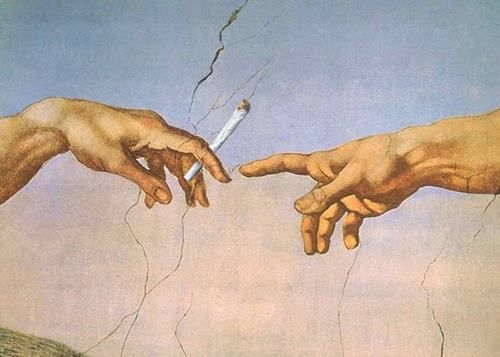 For example, Money is an addiction. If I could get Jacob Rothschild stoned, he would realize that real gold is not found the ground. The Kingdom of Heaven is within but it must be experienced.
Take your orders from within, not from the corrupted mind/world. Have no other Master but yourSelf.
In the 1960s, we hoped cannabis and psychedelics could ignite a massive spiritual revival. They're an invaluable teaching/healing tool. Their effects are not transitory. They are life-changing.
I realize that in our normal state of consciousness, these are just more words, a different mental concept. See this article as a signpost.
We must choose between a Cabbalist House of Mirrors and Reality. Choose Reality and renounce the shitshow playing in the theatre called our minds.
Cure our collective mental illness before it is too late.
First Comment from LV
I know it's been a while since my last communication, yet read your site nearly every day. Your latest piece on mental health and cannabis was truly a wonderful, positive, refreshing testament to your ability to grow, to analyze, to reflect, and to appreciate one of God's greatest gifts to mankind: cannabis. My experience parallels yours.
Of course, I always read the commentaries to your articles, and it follows (as no real surprise) that those of a religious-Christian perspective see your experience as a "false step" on a path leading to the Hell of delusion.
As you and I know (and many others know as well from our direct experience) nothing could be further from the Truth.
Cannabis allows us to cast off the chains of our normal, conscious anchors and provides us with new insights, new levels of awareness and perception, and an increased ability for self-awareness and self-analysis of our motivations, our history, and our life path.
It appears most of these cautionary/religious individuals harbor a rigidity of thought based on prejudice that revolves around the misperception of the word: "drug." They appear to associate that word with a predictably negative, reduced state of perception; more like a "stupor." In fact, those two words, "drug stupor" are often found in combination in literature, and so I would not doubt many who do not have the first-hand experience of the incredible cornucopia of benefits this plant blesses us humanity with predictably denigrate its physical, mental and spiritual values that liberate rather than deaden our perceptions and perceptual abilities.
The true proof of its benefits is that the insights I have derived from even occasional use are of lasting benefit to me; not mere chimeras that vanish upon returning them to normal, formal rigidity of my daily perceptual endeavors. Rather, those insights remain -- shimmering jewels of perception that enlighten my path towards self-improvement and self-knowledge, as well as rekindling a desire to serve my fellow man in the best way available to me in my present state in this life.
I offer you my praise and my congratulations, and I also admire your courage for creating this post. I think you have helped many by simply stating what so many with that direct experience already know; as we continue to benefit from the wondrous abilities of this plant, given to us by the God of our Creation, to inspire our creativity, enlighten our journey, and heighten our spiritual perceptions.