Makow's "Ten Superb Movies that Bombed"
October 31, 2012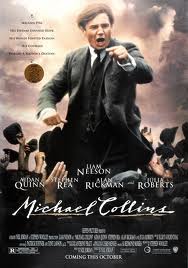 (left, Michael Collins, a movie about a man who fought the Illuminati and won.)
Movies used to inform, uplift and entertain. Now they are agitprop, designed to control the mind and destroy the spirit. We present a list of 10 m
ovies that fought this trend and paid the price.
"We have already contrived to possess the minds of the goy communities...[they are] looking through the spectacles we are setting astride their noses." (Protocols of Zion, 12)


by Henry Makow Ph.D.


Movies used to be based on novels. Now they're based on comic books. Nothing better illustrates the Illuminati goal of infantilizing mankind.
The people of the world and even their governments will be "as children under-age," The Protocols of Zion said in 1905. (Protocol 15)

Arrested development is just the first step. The Illuminati use TV & the movies to lift us from our mooring in reality into an occult fantasy world. Political and historical truth are suppressed. Instead, the public is fed violence, pornography and the occult, in the guise of horror. Humanity has been inducted into Cabalism, a form of satanism.

As the list below indicates, filmmakers struggle to produce cinematic art. But usually, by some mysterious mechanism, good movies flop making it necessary for artists to sell out to survive.
The Illuminati have succeeded in dumbing us down and corrupting our taste. Many professional critics can no longer recognize quality.



Most of movies below can be found in Netflix. I welcome your suggestions of recent movies (last 25 years) to continue this list.
1. Boogie Woogie (2009) Gross $47,500---- Rotten Tomatoes: critics 36% audience 20%

Boogie Woogie is a brilliant scathing satire of the immoral modern art world in contemporary London. It is based on the book by Danny Moynihan, whose title is based on "Victory Boogie-Woogie", a Piet Mondrian painting.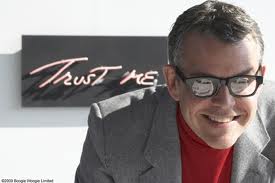 The film was produced by Eric Eisner and Leonid Rozhetskin, and directed by Duncan Ward. It stars Gillian Anderson, Alan Cumming, Stellan Skarsgaard, Heather Graham, Danny Huston, Amanda Seyfried and Sir Christopher Lee. (Wiki)
This was Amanda Seyfried's debut role. London has never looked so good. Danny Huston, left, is superb as the chortling Jewish art dealer. The film debunks modern art as the perverted cutthroat Cabalist Jewish fraud that it is. Excellent acting and production values. (Warning: sexual content)
2. Ned Kelly (2003) Gross $86,000 in US, $6.5 m worldwide RT critics 56% audience 58%
Ned Kelly is an Australian drama film directed by Gregor Jordan. The film portrays the life of Ned Kelly who formed a gang of Irish Australians in response to social and political persecution. Captures wonderfully the spirit of political revolt. Stars Heath Ledger, Naomi Watts, Geoffrey Rush and Orlando Bloom.
3. Michael Collins (1996) Gross $11.5 m (cost $25m) RT critics 77%; audience 78%
Written and directed by Neil Jordan. Starring Liam Neeson, Aidan Quinn, Julia Roberts, Stephen Rea & Alan Rikman. This movie about the founder of modern Ireland is a handbook of how an oppressed population can resist effectively. Collins has been emulated by everyone from the Haganah to the Communists.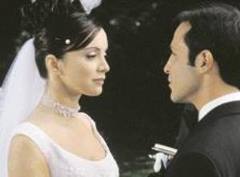 4. Last Wedding (2001) box office unknown; RT critics 80% audience 45%
One of my favorite movies of all time. Seen it six times and enjoyed it more each time. Set in Vancouver, it is about three friends & their relationships with women. Covers every mistake a man can make. Written and directed by Bruce Sweeney and stars Benjamin Ratner, Molly Parker, Tom Scholte, Frida Betrani, Vince Gale and Nancy Sivak.
5. Casino Jack (2010) Gross $1m (Cost $12.5 m) RT 37%; audience 34%

The story of lobbyist Jack Abramoff. Kevin Spacey leads a brilliant cast that exposes Washington corruption in gripping fashion. This may have failed because Abramoff is Jewish but the film is just as hard on Bible-thumping Congressmen.

(See link)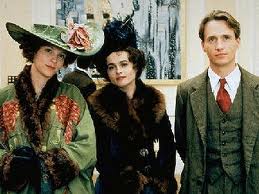 7. Wings of the Dove $13.7m rt 86%; 75%

The Wings of the Dove is a 1997 drama film directed by Iain Softley and starring Helena Bonham Carter, Linus Roache, and Alison Elliott. The screenplay by Hossein Amini is based on the 1902 novel of the same name by Henry James. The film was nominated for four Academy Awards but got none. (wiki)
This is one of my favorite movies of all time, about the triumph of the Spirit over money; and about the decline of masculinity and femininity.
8.
Ride With the Devil (1999) Gross $635K $38 million production cost RT 63%/62%


Directed by Ang Lee. Starring Toby McGuire, Skeet Ulrich, Mark Ruffalo, Jewel.
The premise of
Ride with the Devil
is based on the true story of guerrillas who fought against Union troops under the leadership of William Clarke Quantrill. Lee said it described "young people coming of age in the worst possible time in American history. I liked the theme of self-emancipation." (wiki)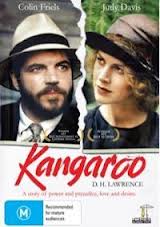 9. Kangaroo (1987)
Gross $432K
Director: Tim Burstall; Writers: Evan Jones, D.H. Lawrence (based on his novel) Stars: Colin Friels, Judy Davis and John Walton
A mild-mannered English conscientious objector moves to what he feels will be the relative calm of Australia after World War I, but gets caught in the middle of violent battles between the rising trade unions and fascist groups. (wiki)
This is a sophisticated study of politics and gender relations, beautifully executed.
10. High Art $1.9 m RT 72%/74%

Lisa Cholodenko's breakthrough movie
"High Art"
(1998) is one of the best written, best directed and best acted movies I have seen. It presents intimacy, albeit lesbian intimacy, more convincingly than 99.9% of heterosexual movies. Performances by Radha Mitchell, Ally Sheedy, Tammy Grimes and especially Patricia Clarkson are superb. I highly recommend this movie.
(Warning: sexual content.)
--
Also:
The Fall (2006) $3.6m http://www.henrymakow.com/the_fall.html
Starting Out in the Evening (2007) $900,000
Young feminist tries to compensate for lost life by seducing the subject of her thesis, an elderly novelist. Lauren Ambrose & Frank Langella are excellent in this portrait of modern dysfunction presented as normal.
Tamara Drewe (2010)
A very entertaining, intelligent British comedy also on Netflix. Bombed in the USA but made $11.3 million in UK and abroad. About infidelity & star crossed love at a writer's retreat in Dorset. Some truly inspired scenes.
Directed
by the veteran Stephen Frears. (Warning- Sexual content.)
In a Savage Land (1999) - $350,000 A wonderful Australian movie about an anthropologist couple who study a primitive South Pacific tribe during the 1930's. Real testament to a man's love of a woman.
Love Ranch (2010) -- $150,000; Cost $25 million to make. Great performances by Helen Murren & Joe Pesci. Directed by Taylor Hackford (Ray, Delores Claiborne) An unlikely love story. Not great art but a solid intelligent movie. Didn't deserve to bomb. Shows critics and audiences are shallow. No wonder Hackford has given up on the public and is now making schlock (Parker) See it on Netflix, where these "failures" find a second life.
Related-
Makow - How Kulture is Contrived
The Winslow Boy
(1999) Wonderful movie set in England in 1914 about a family that lays everything on the line to defend a boy's honor. Written and directed by David Mamet from a Terrence Rattigan play (1947). Intelligent. Priceless.
The Informers
(See link for review) Brett Easton Ellis ' chilling portrayal of the moral vacuum that is America.
a chilling portrayal of the moral vacuum that is America. - See more at: http://henrymakow.com/the_informers_unsung_masterpie.html#sthash.oLjeSo2m.dpuf